Through a stroke of luck in NYC the groom Neeraj and the bride Maya came in each other's contact in absolute randomness. For months they took coffee breaks together. He liked that she laughed at all his jokes. She liked that he was such a skeptic and pessimist.
Coffee breaks turned to lunch breaks, dinner breaks and bar breaks.
Before they knew it, they were spending days together and making big adult decisions. Neeraj had started laughing at all her jokes, and she had become more skeptical and pessimistic. Neeraj's copy of George Orwell's '1984' had found a new home in her library, which was now 'their' library.
It was the most natural way the two people in a relationship had progressed.
Neeraj is truly magical and she's like a pot of gold (inclusive of the leprechaun) at the end of the rainbow.

How often does it happen with you that people you work with become close friends? It happened with me. Shooting their special moments come alive, led to such strong creation of our friendship which cannot be explained in words. Not only we had fun capturing them, but everything from their garments, guests and gorgeousness around was worth an experience.
Their wedding celebrated and united the true love two people can share. All the people came together wishing them a golden future ahead.

Special thanks to Manasvi and Ketan for recommending my name to Maya.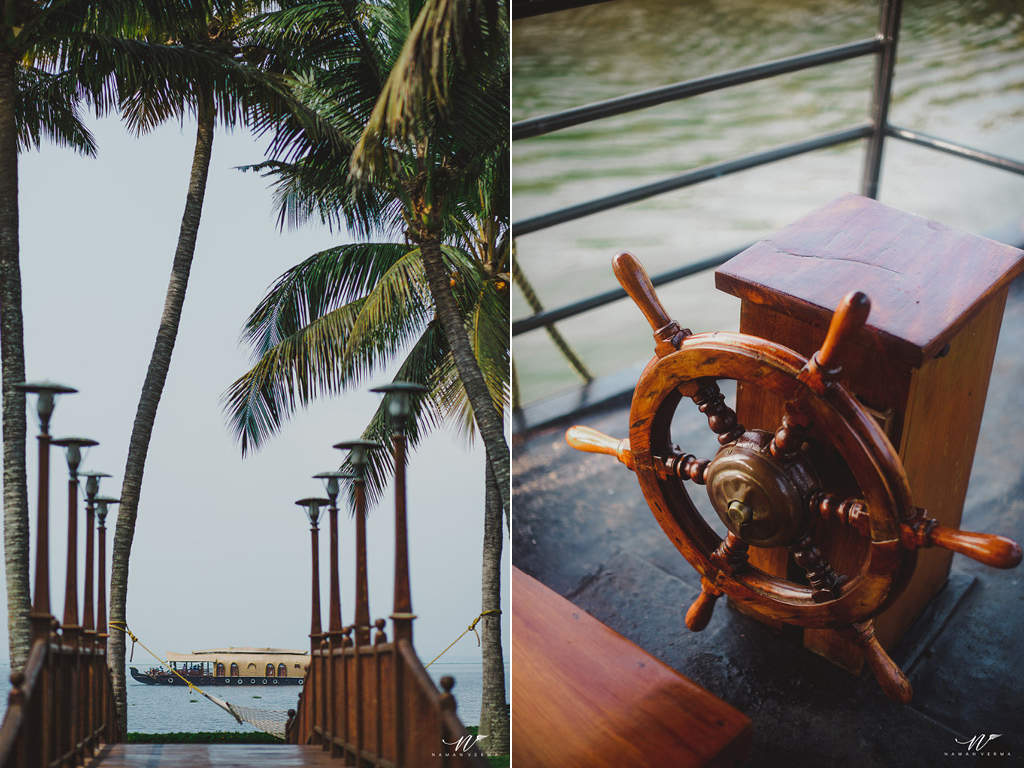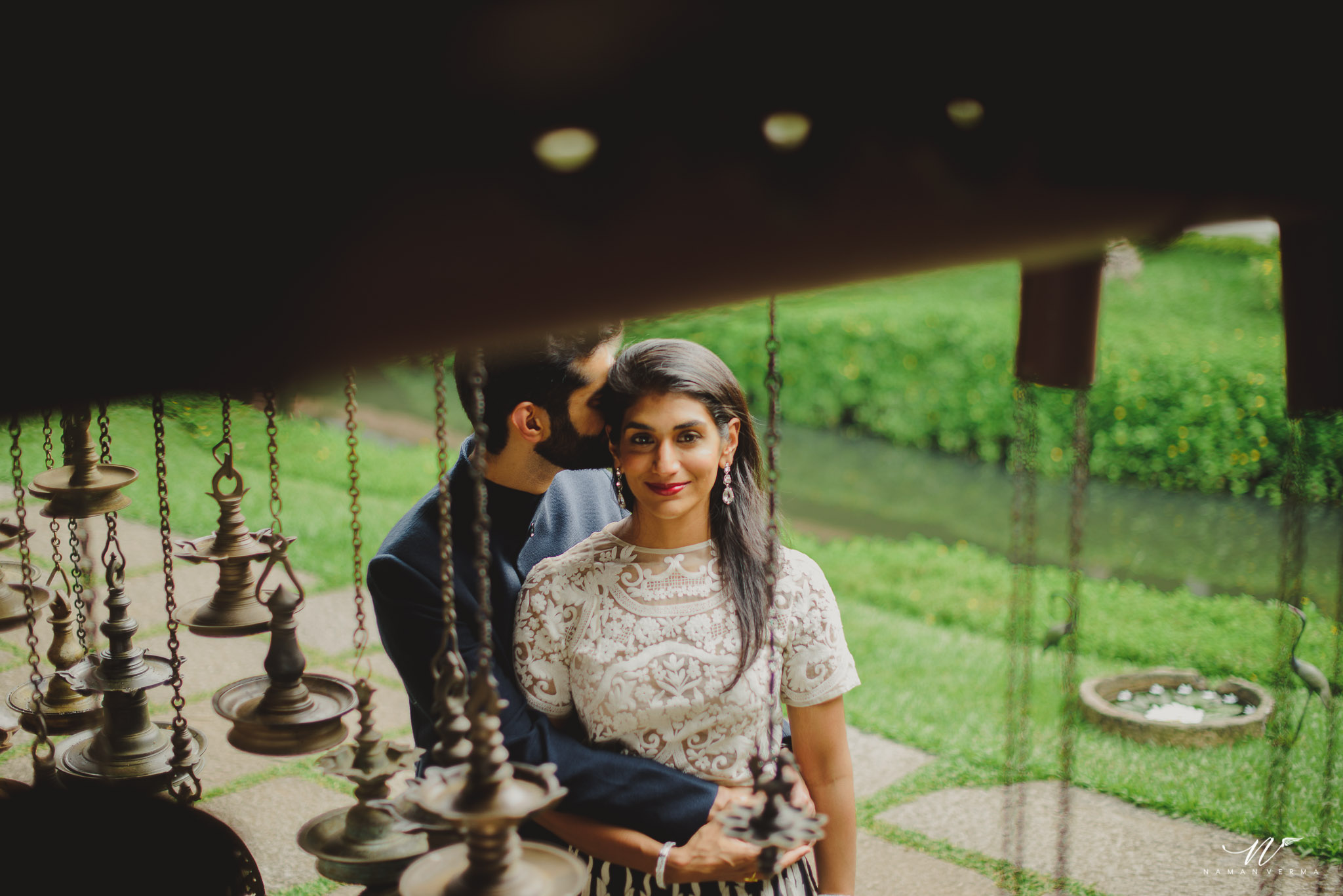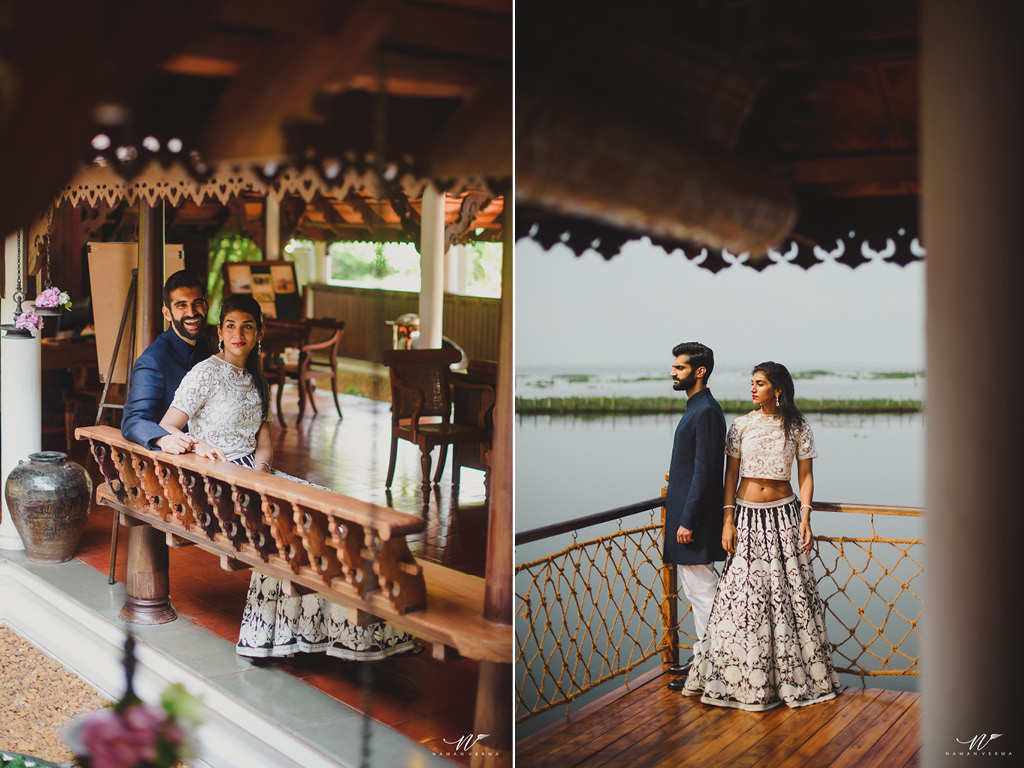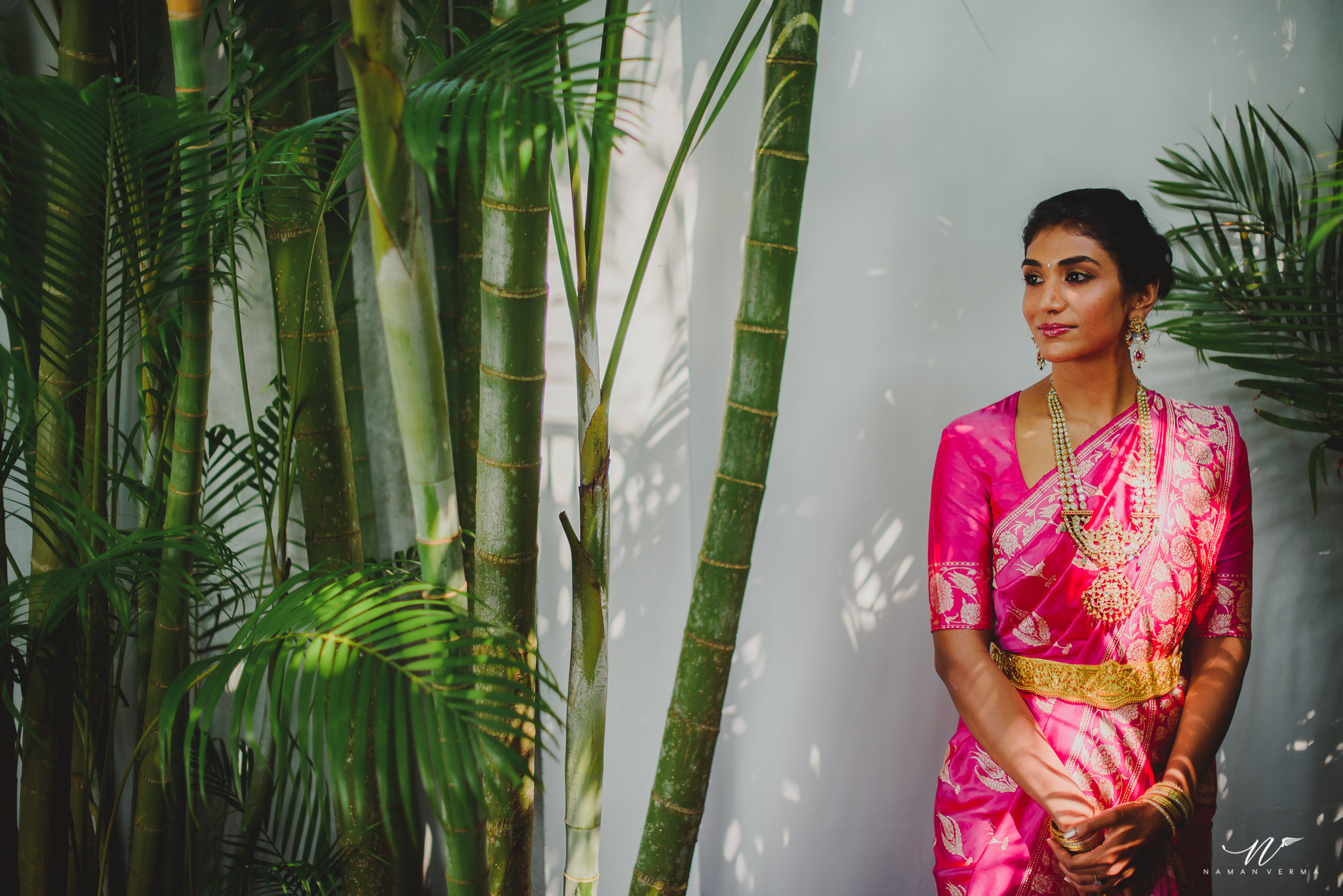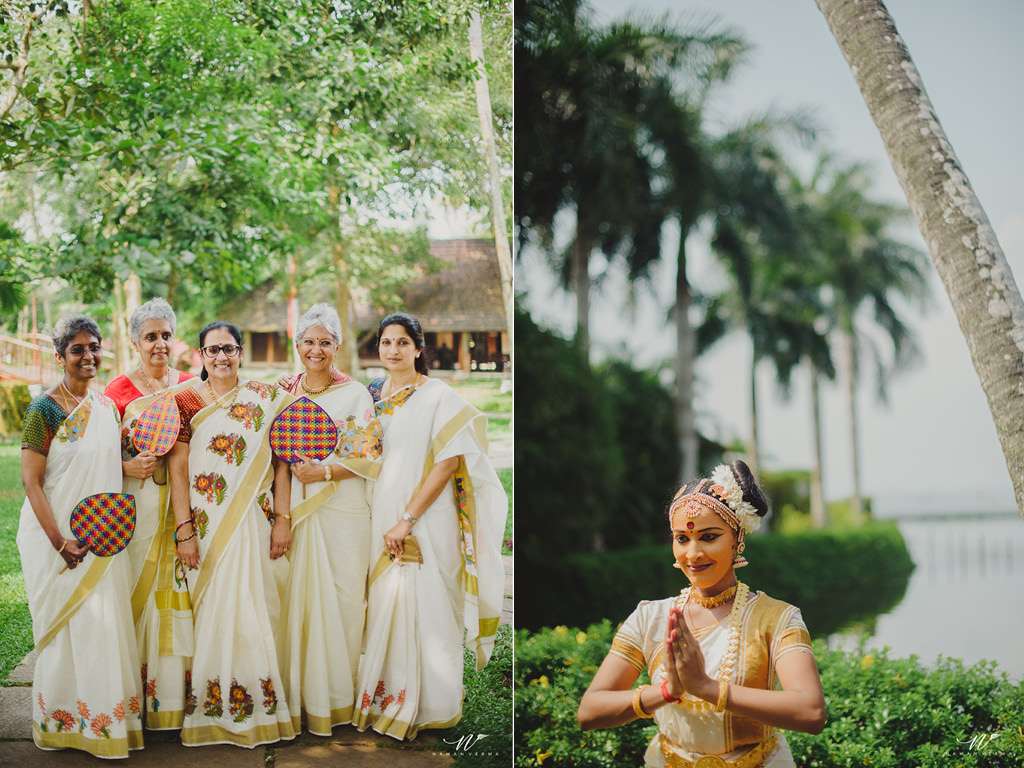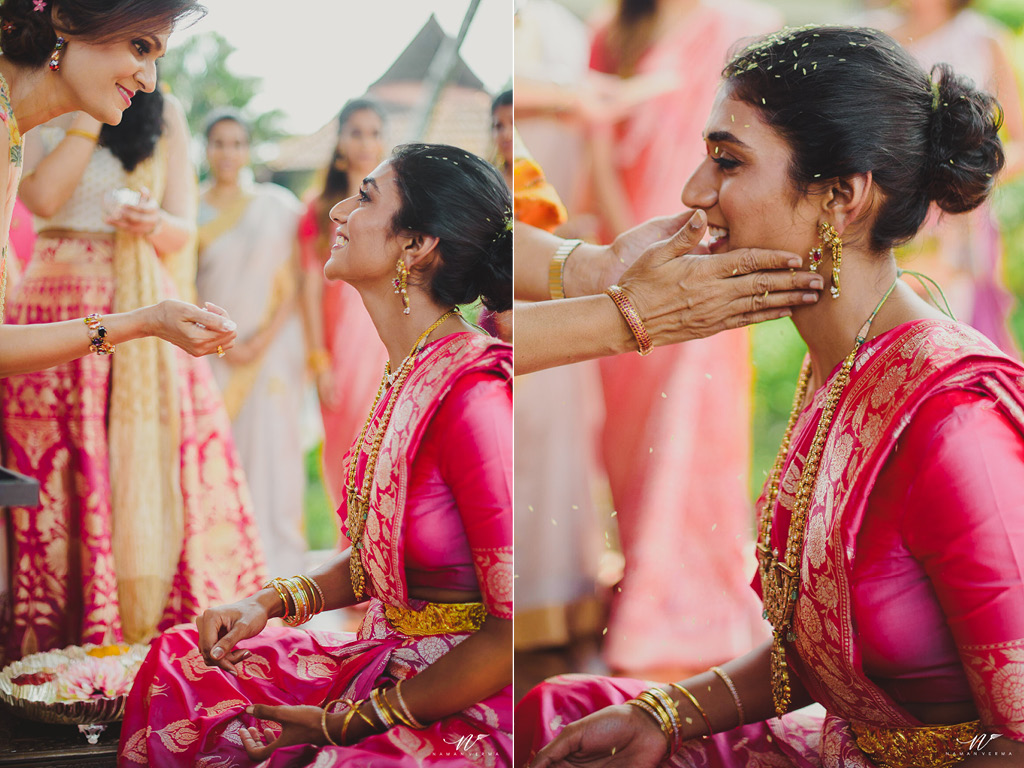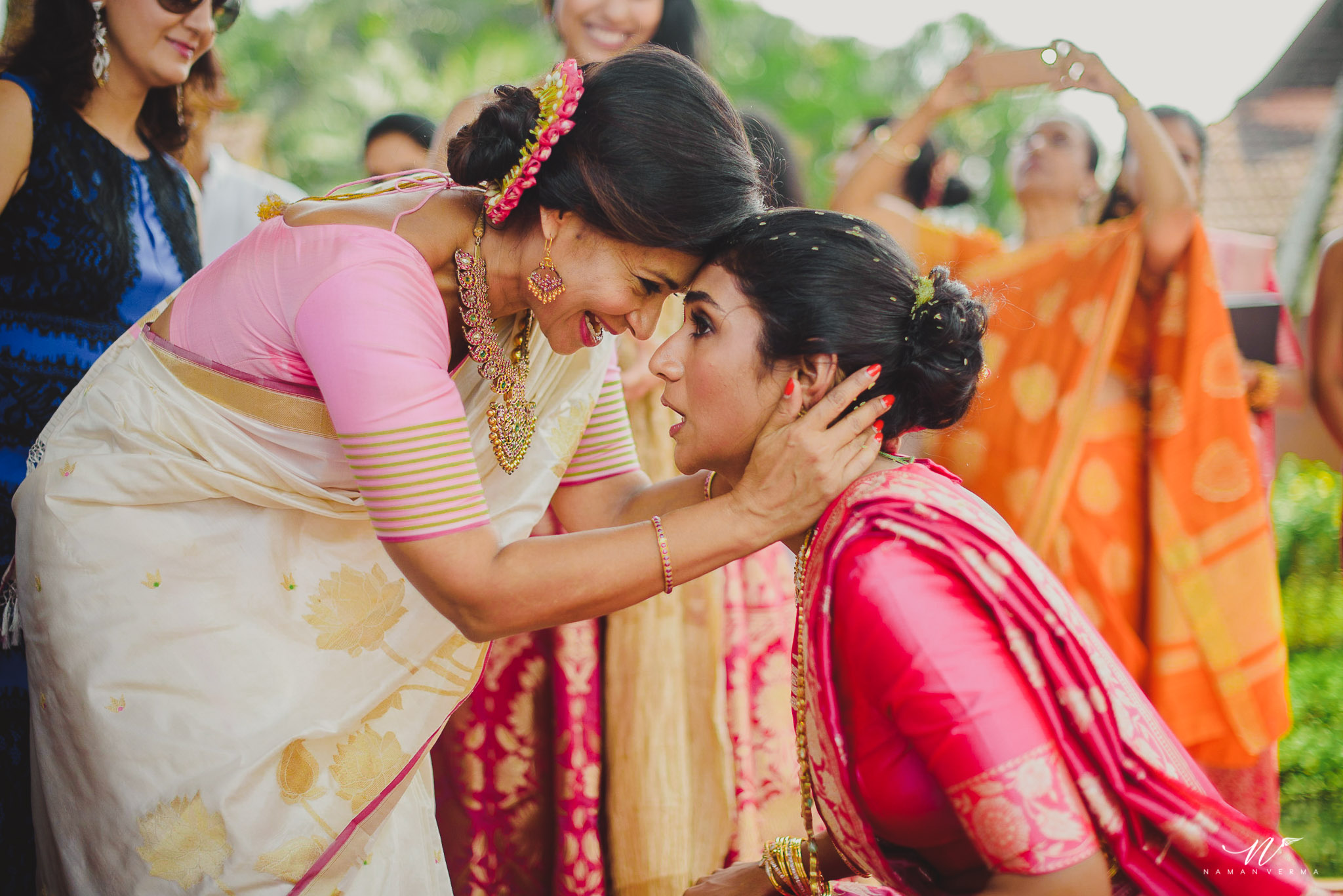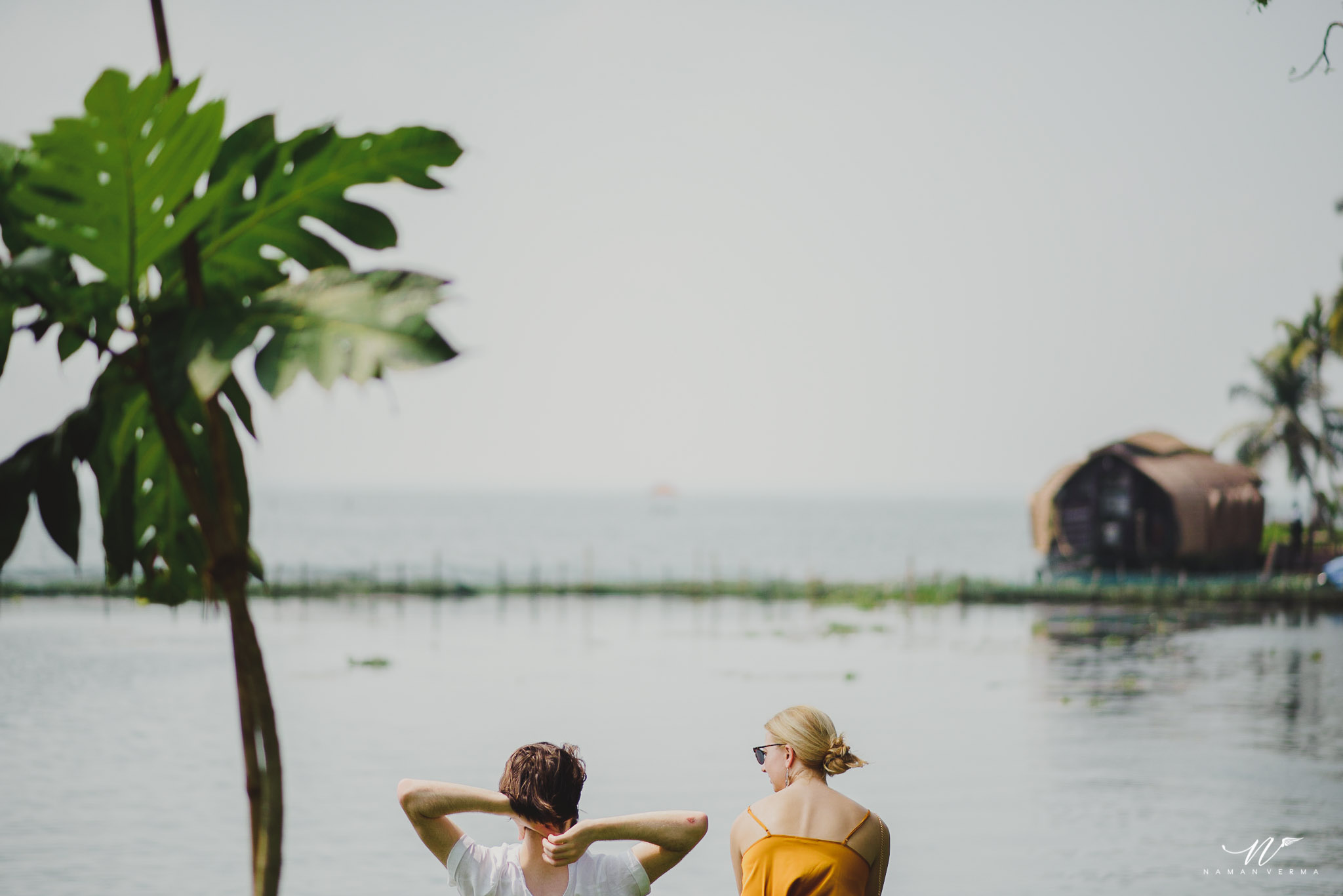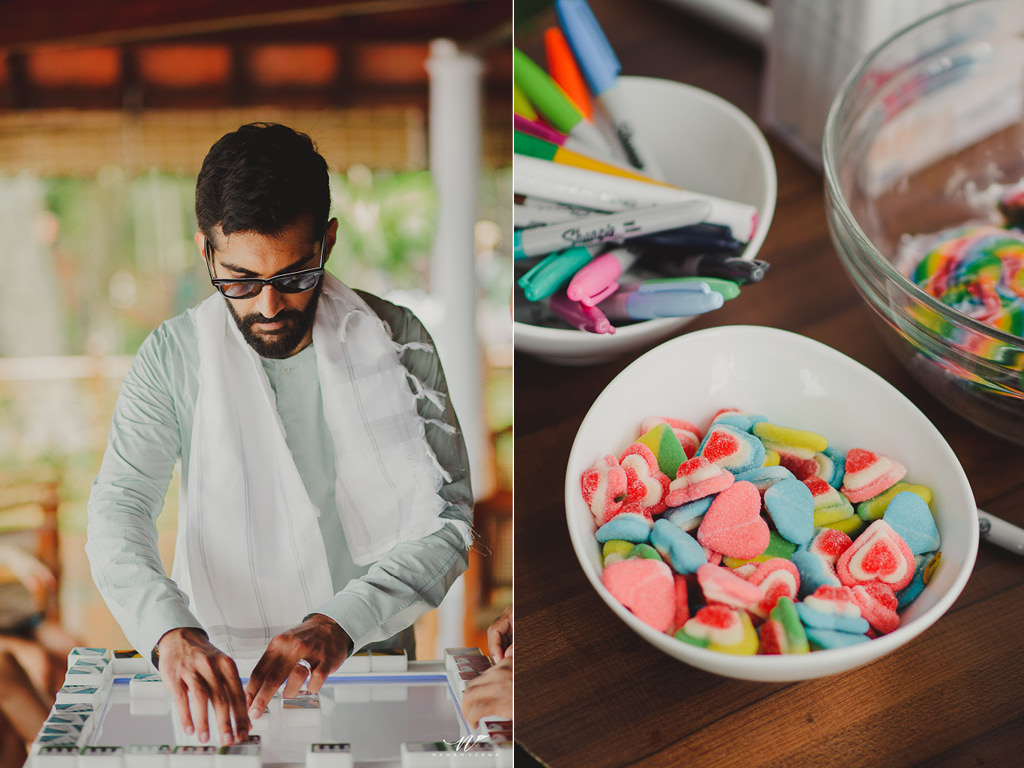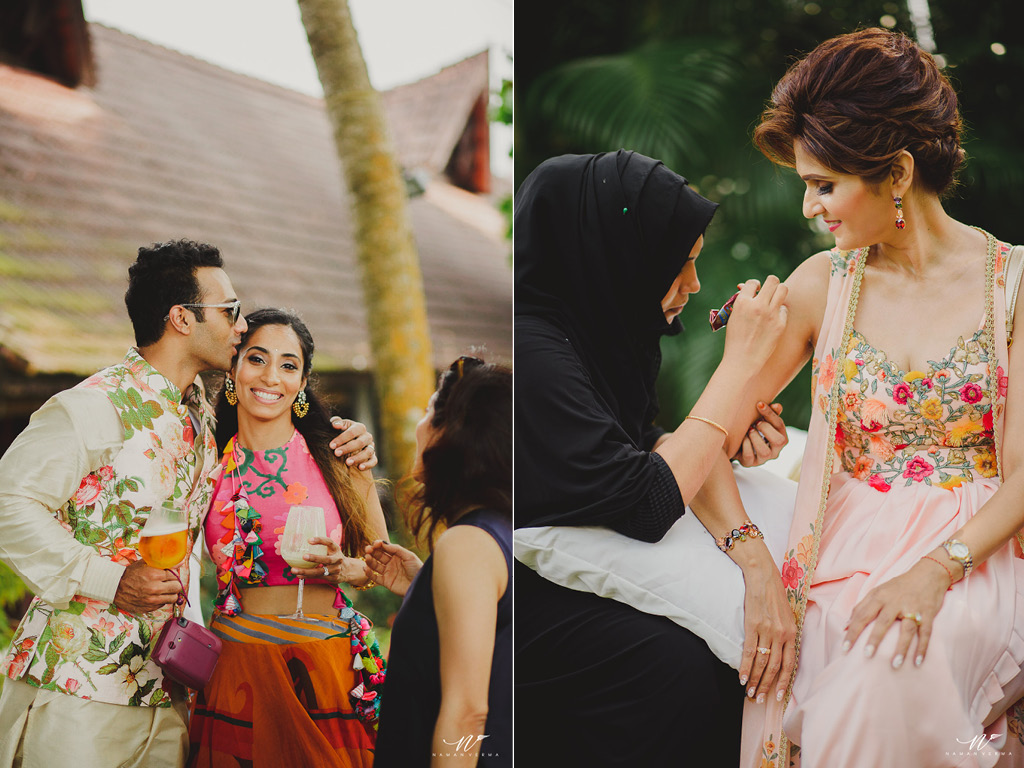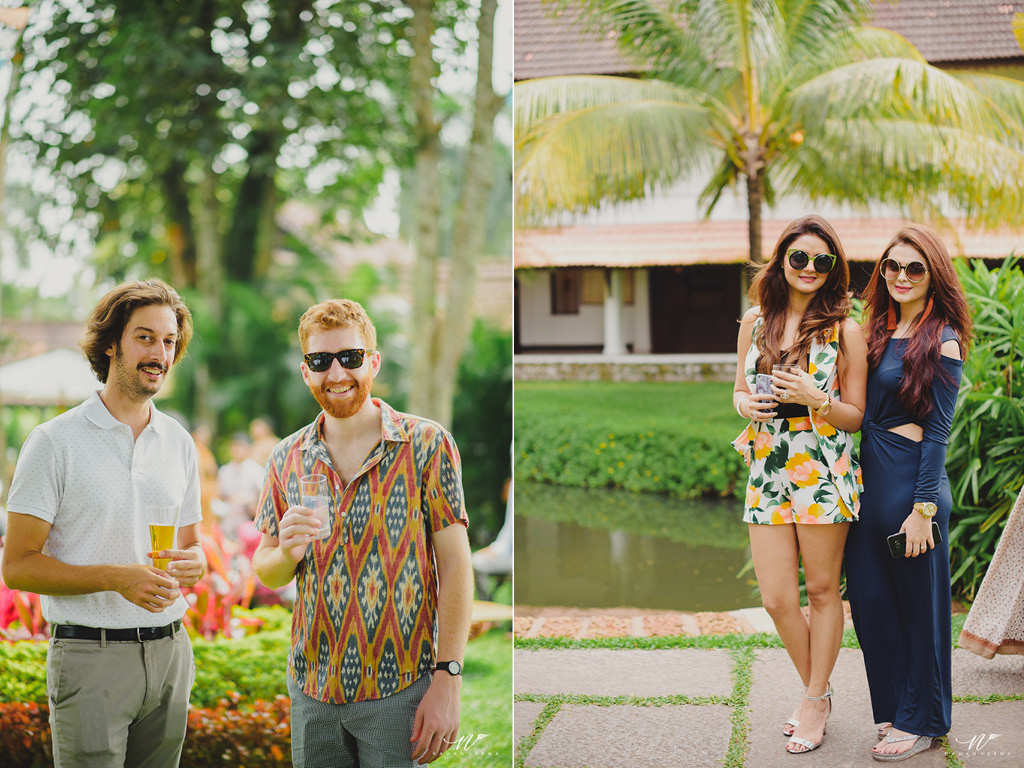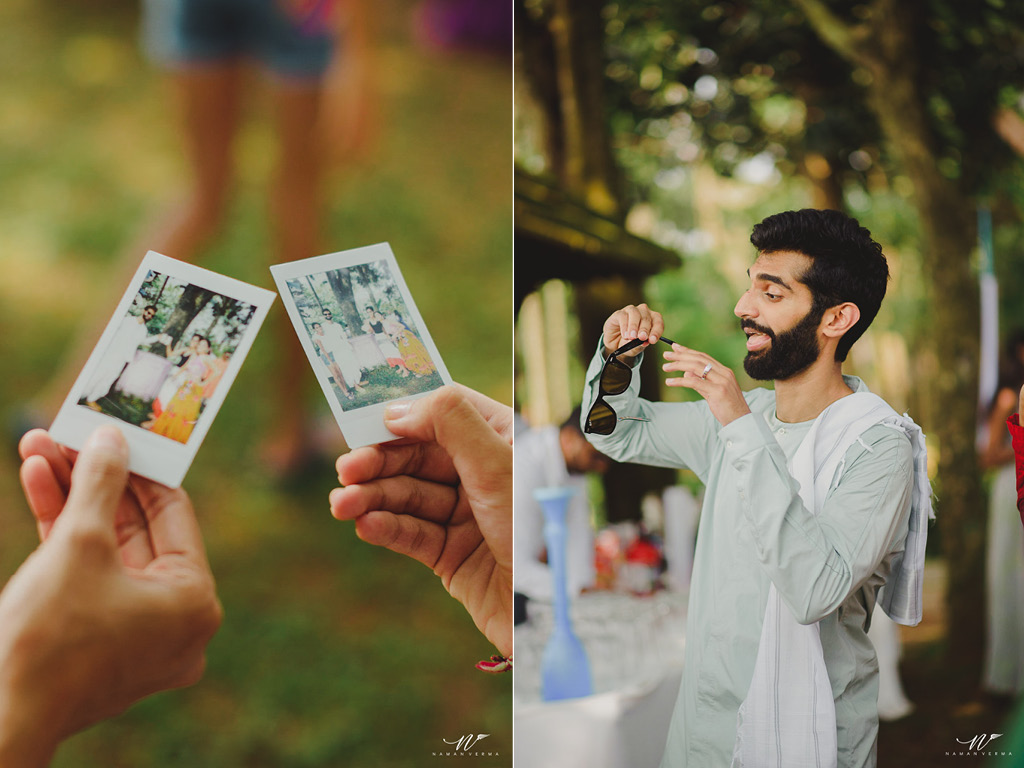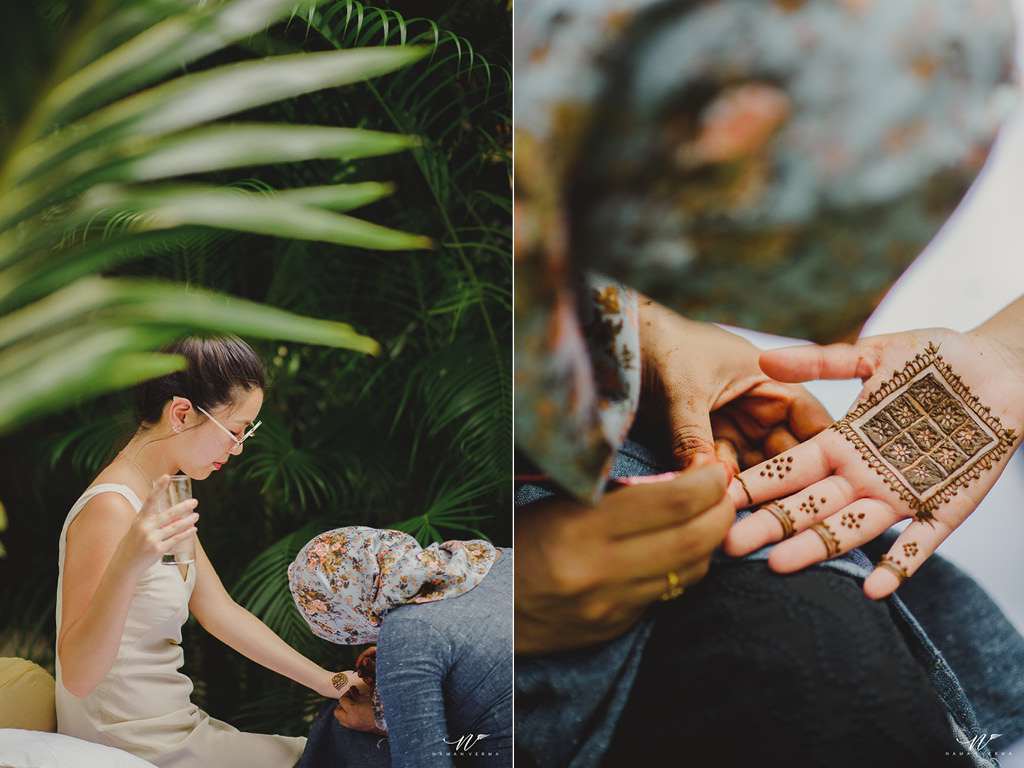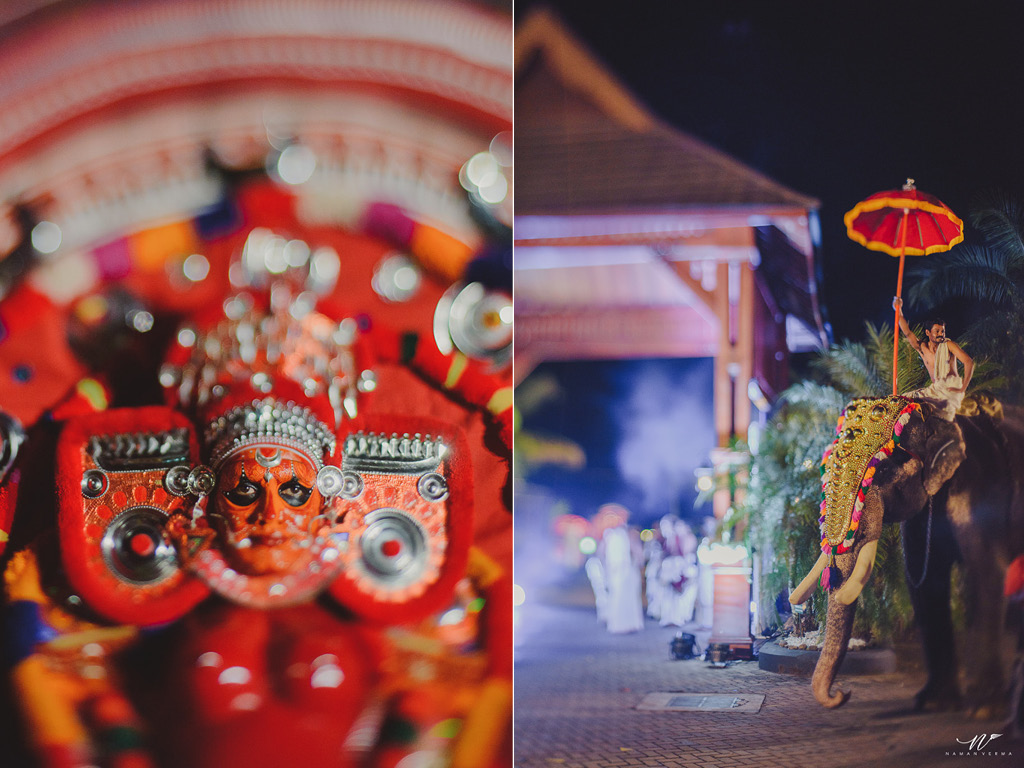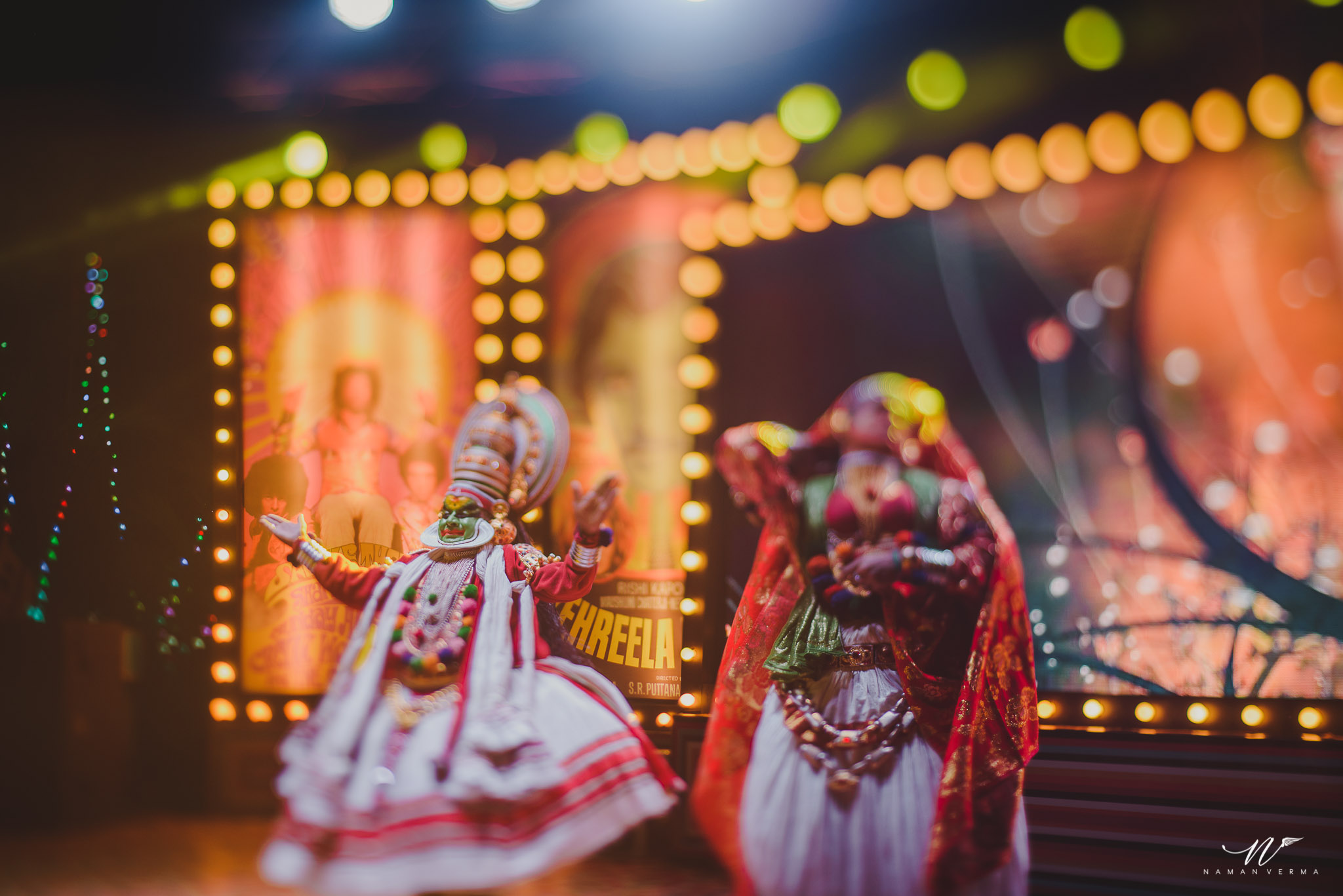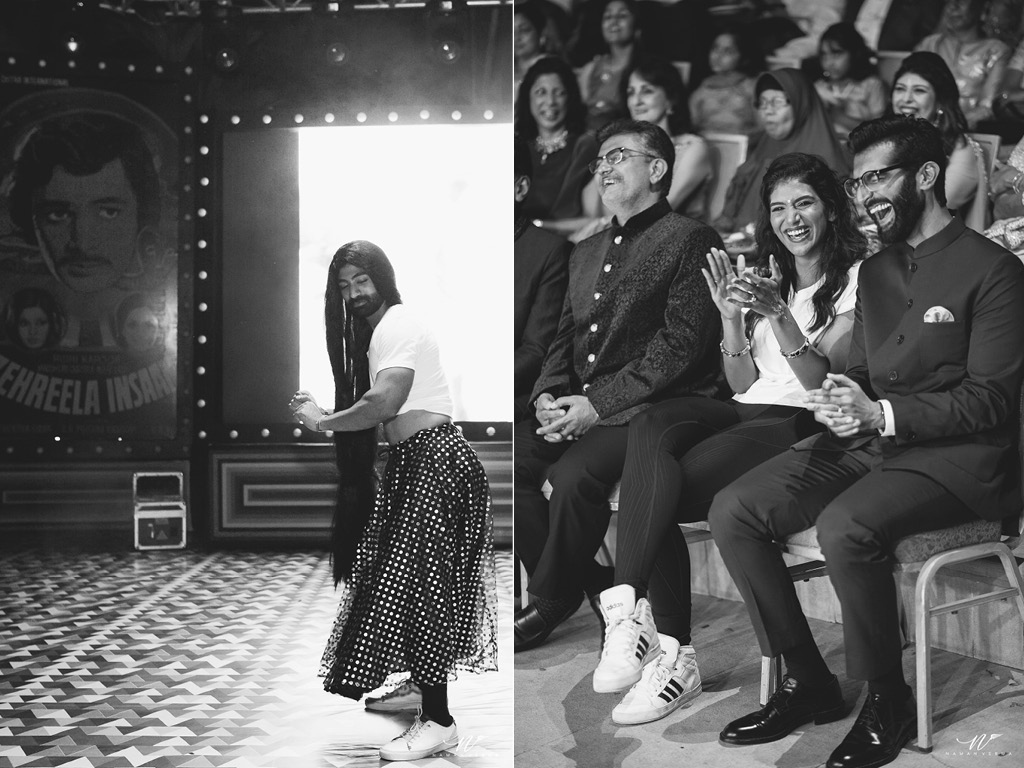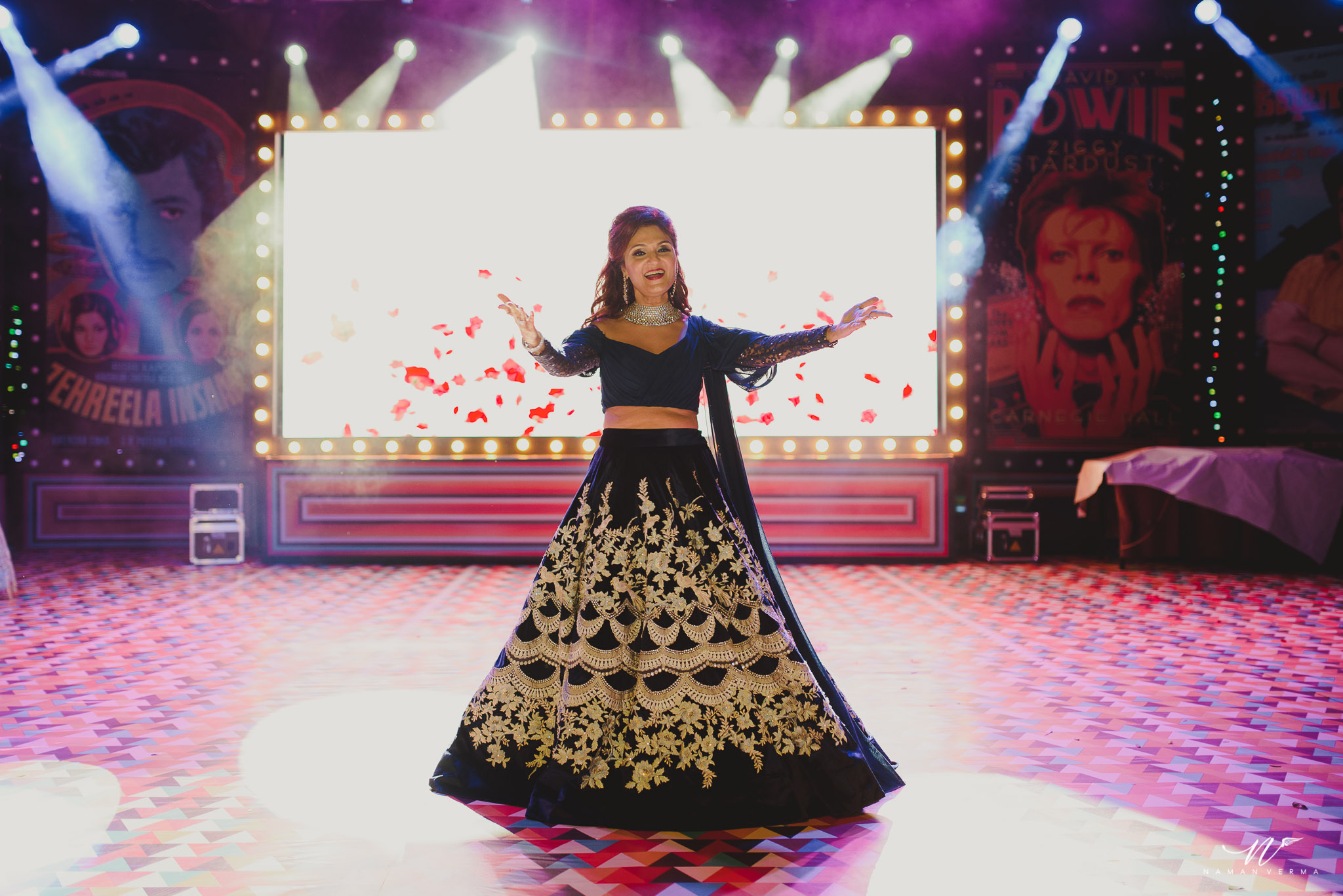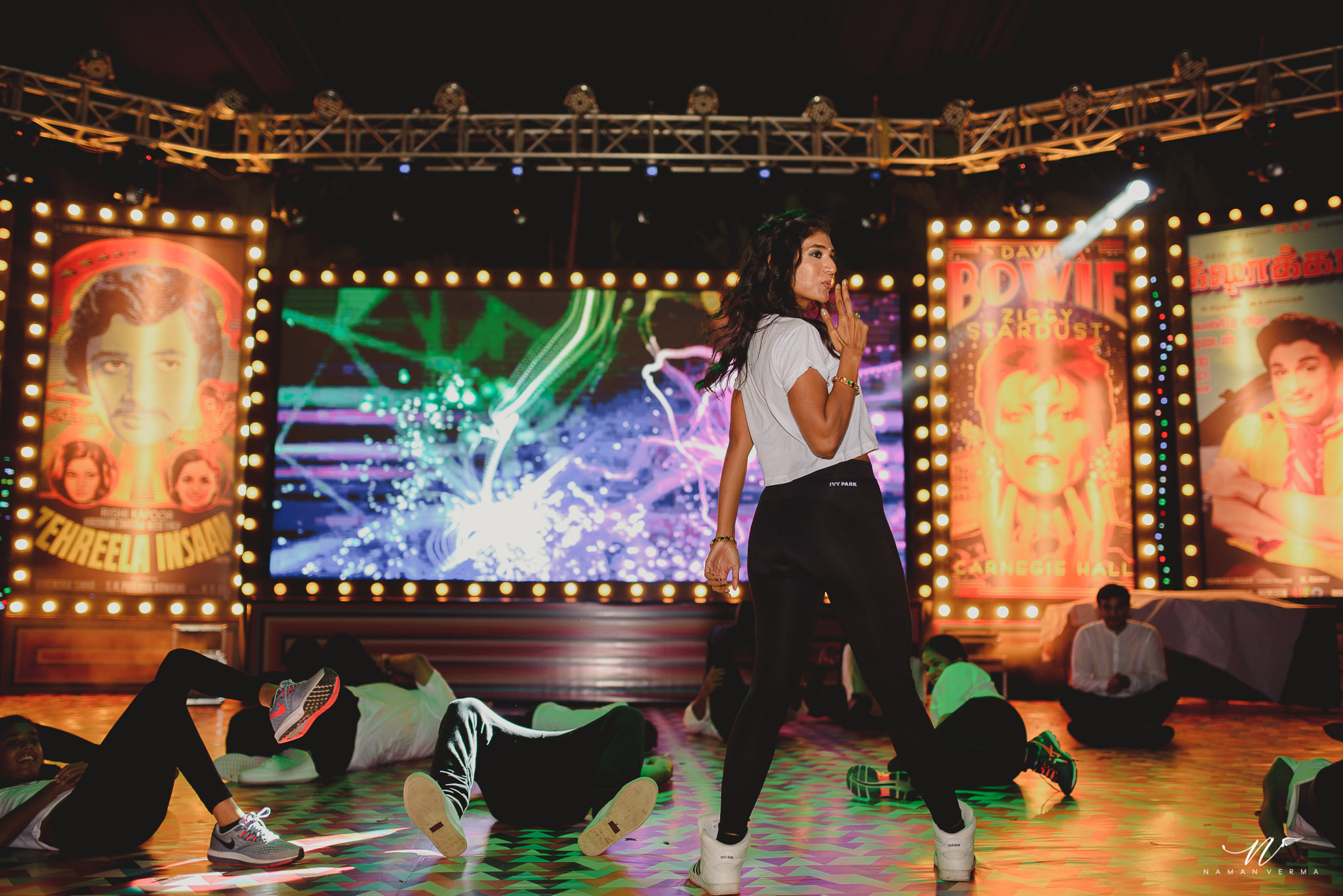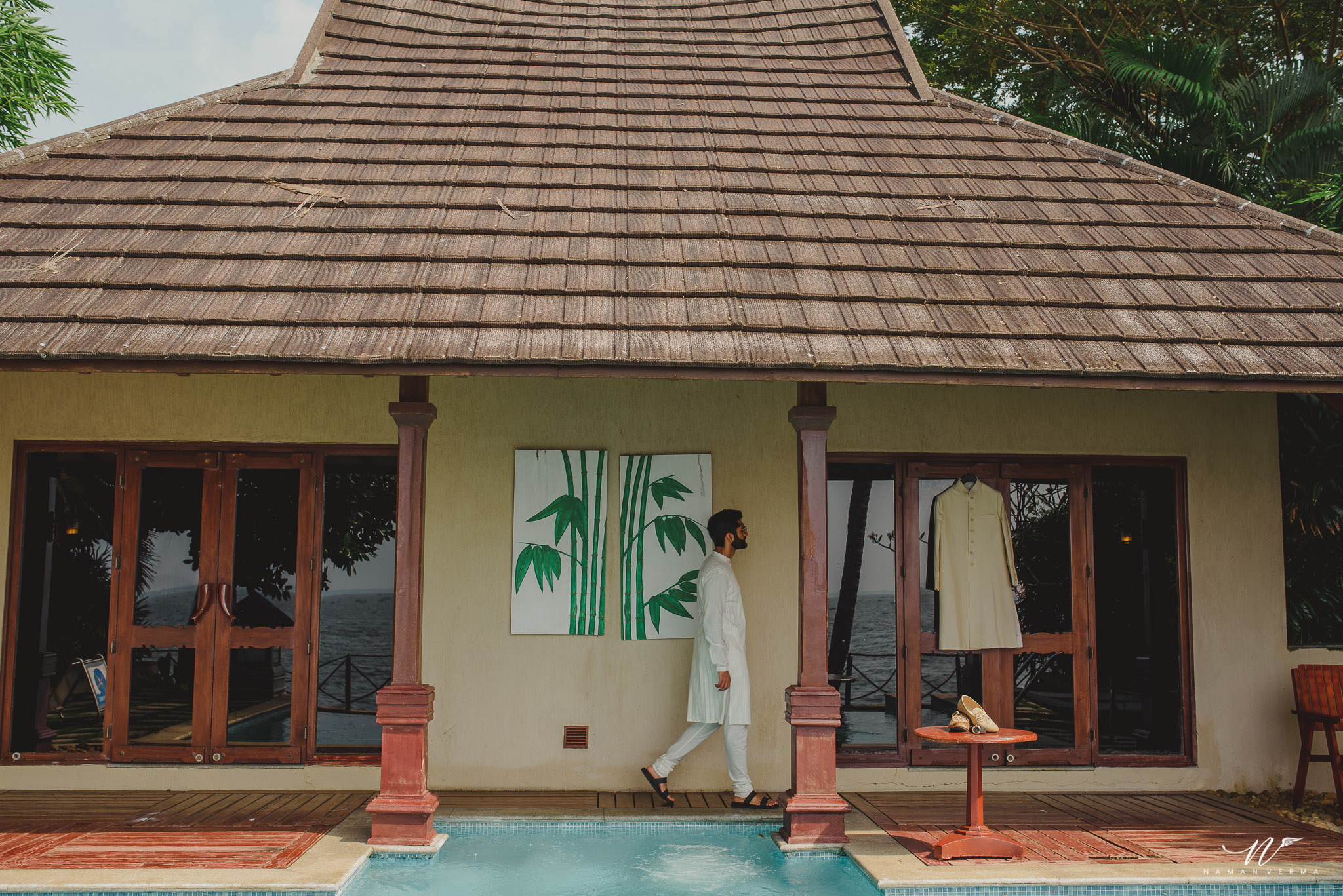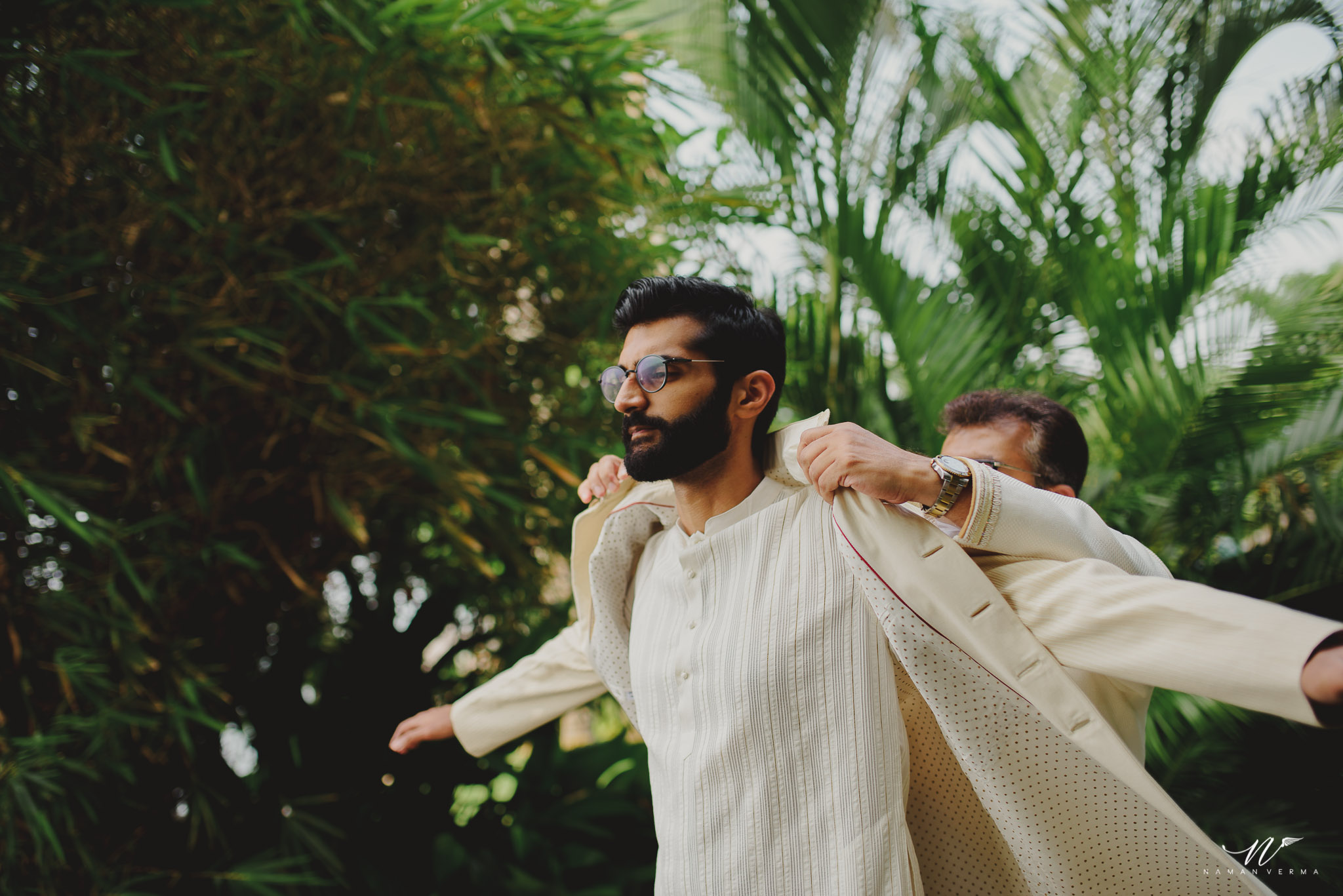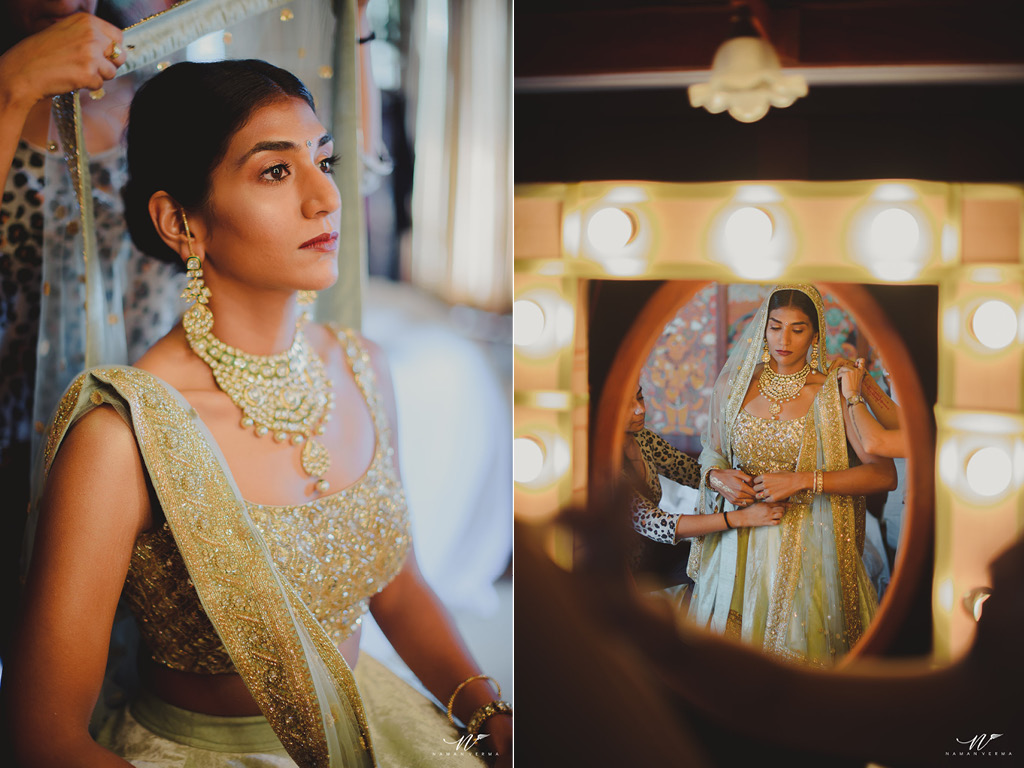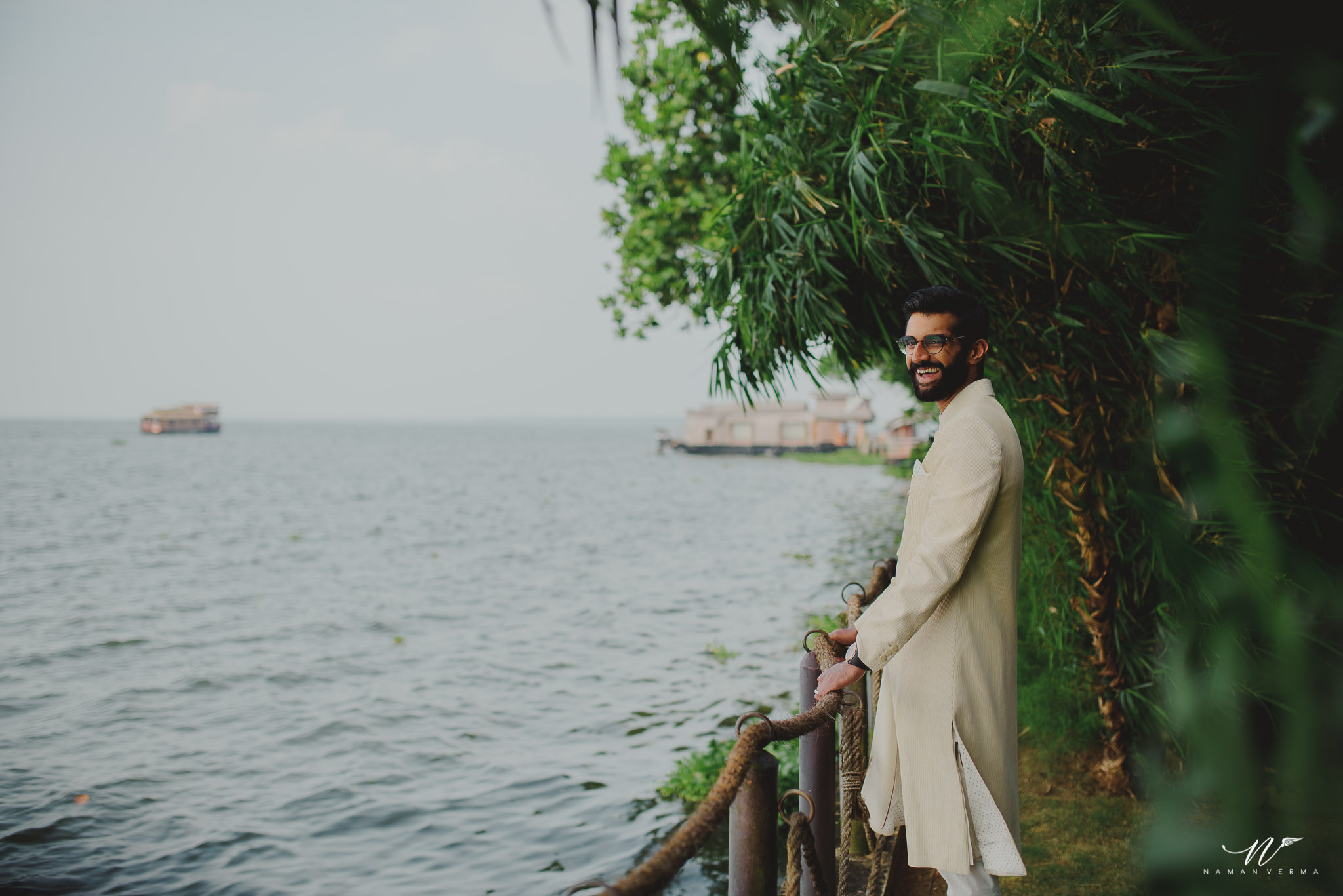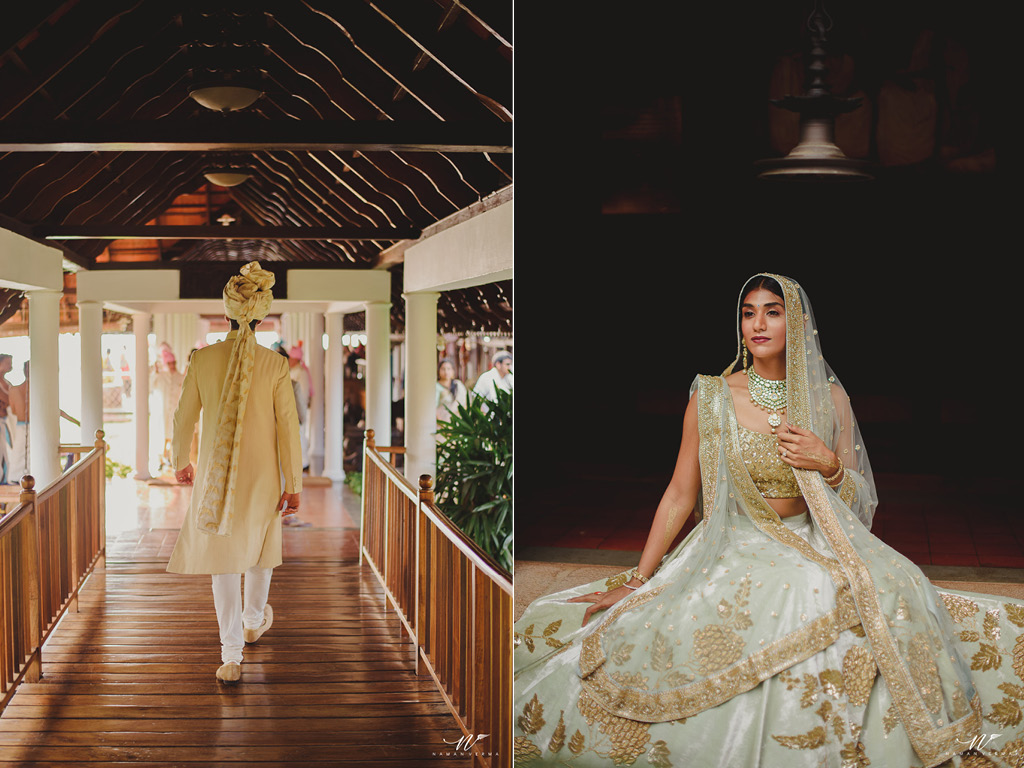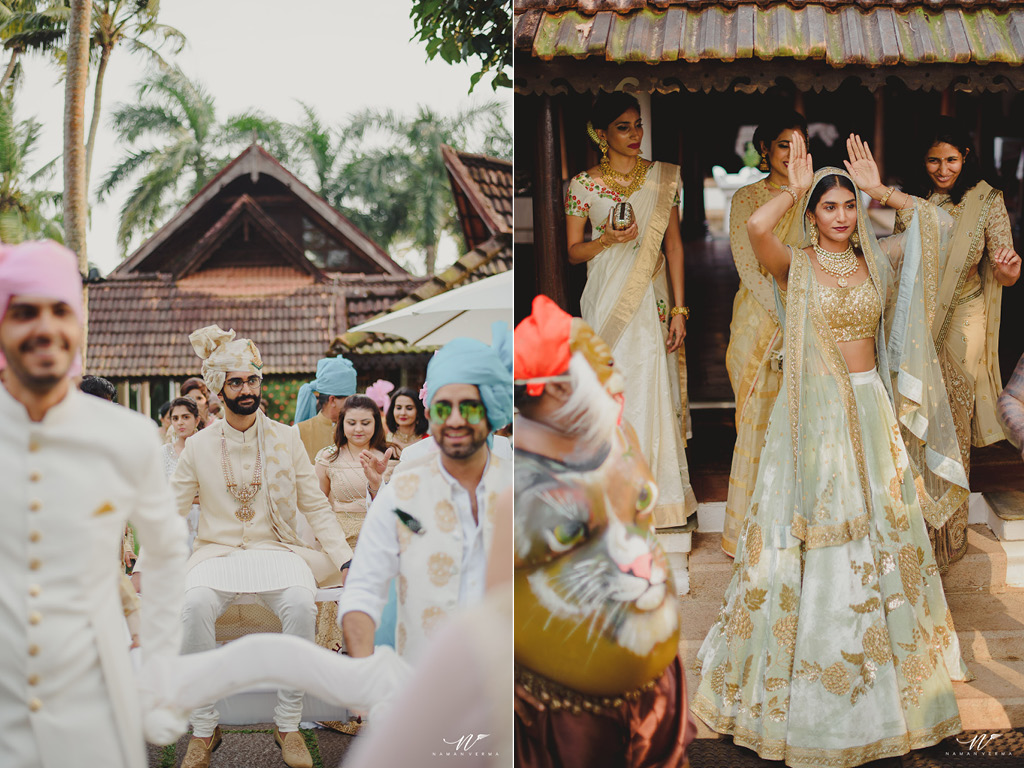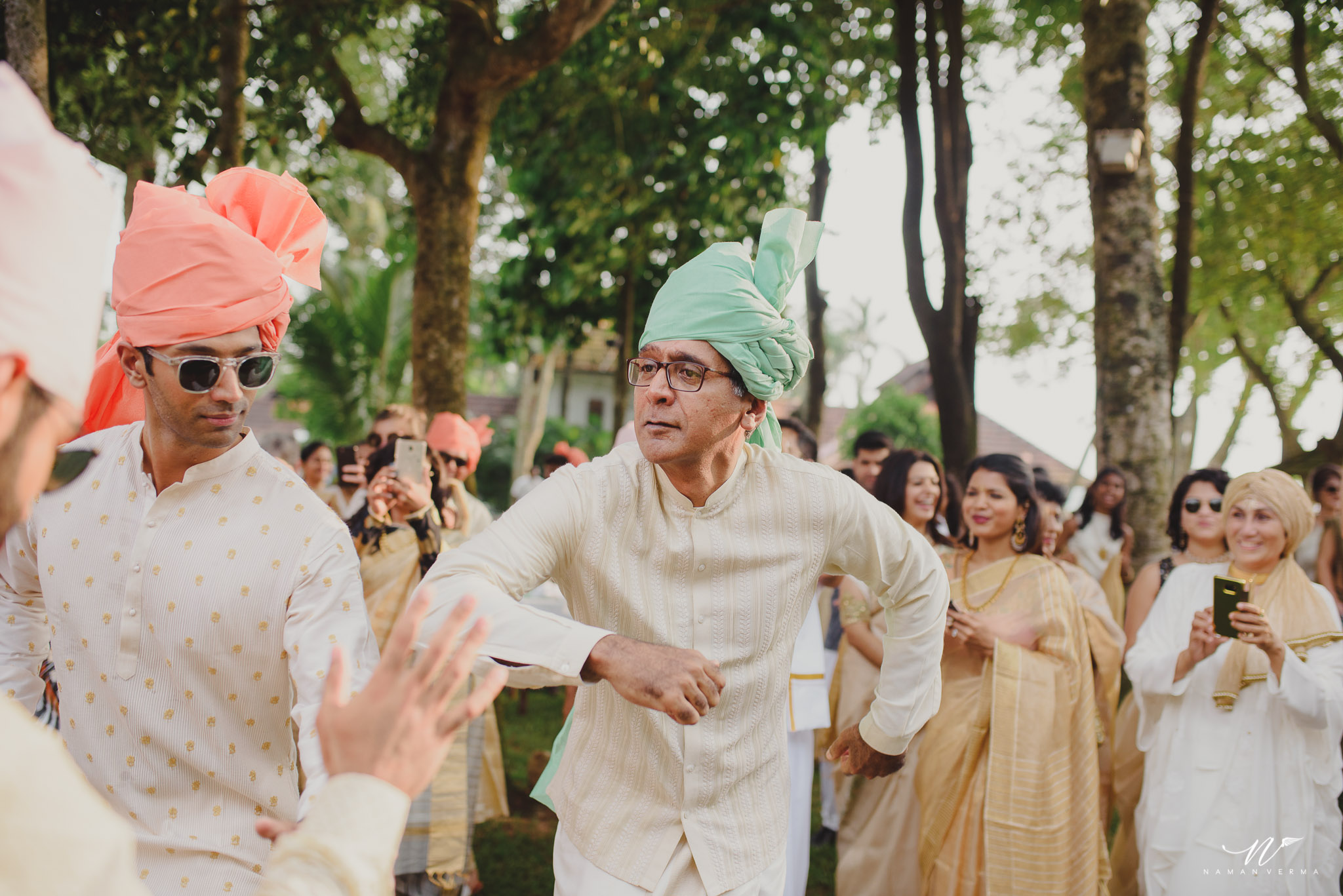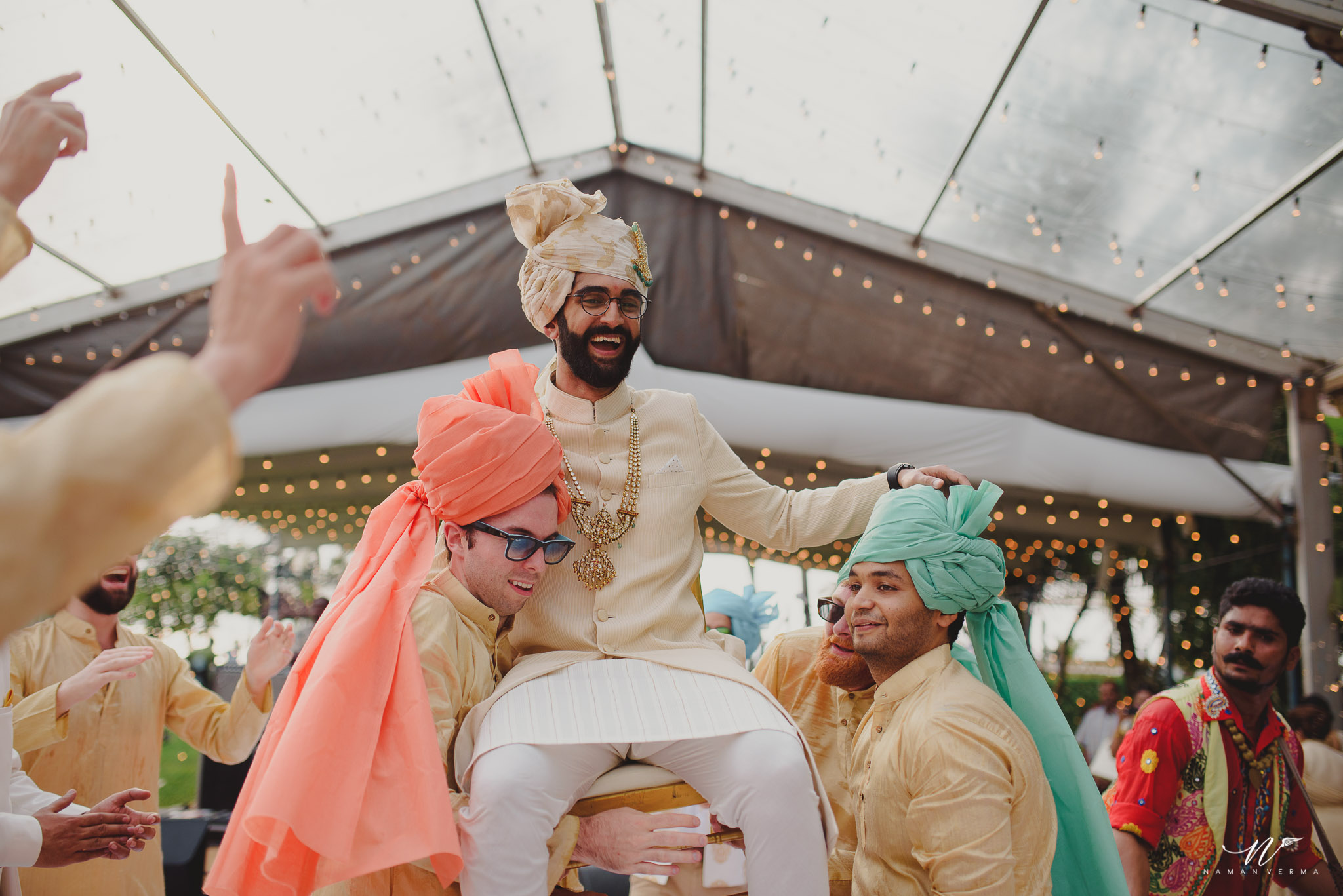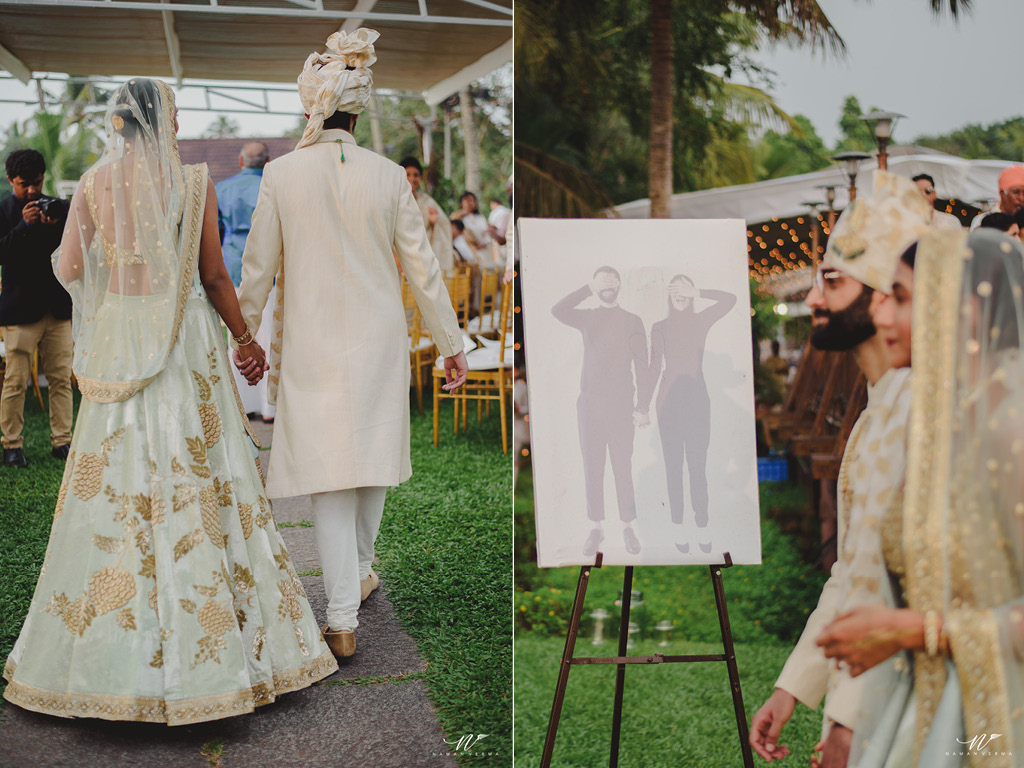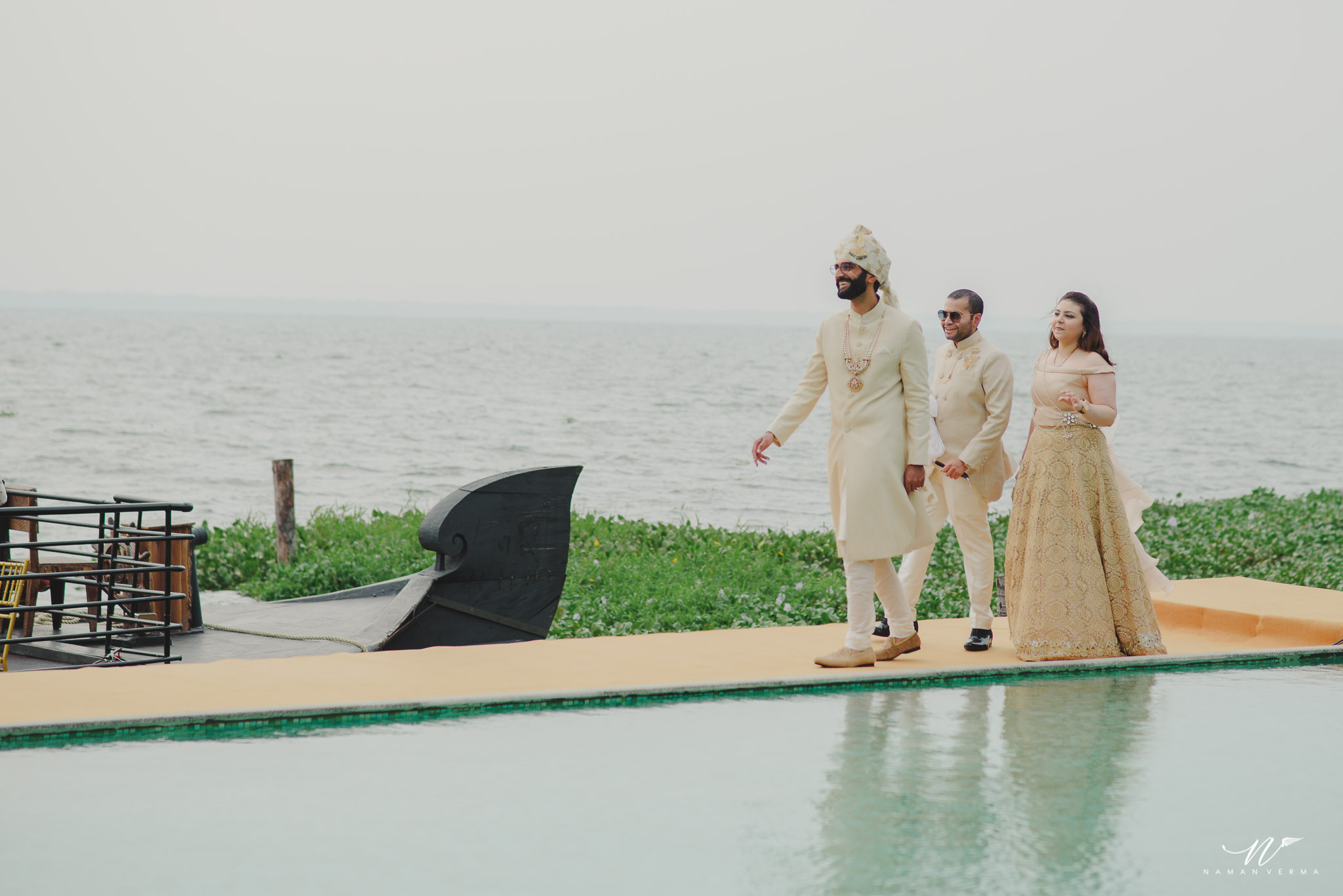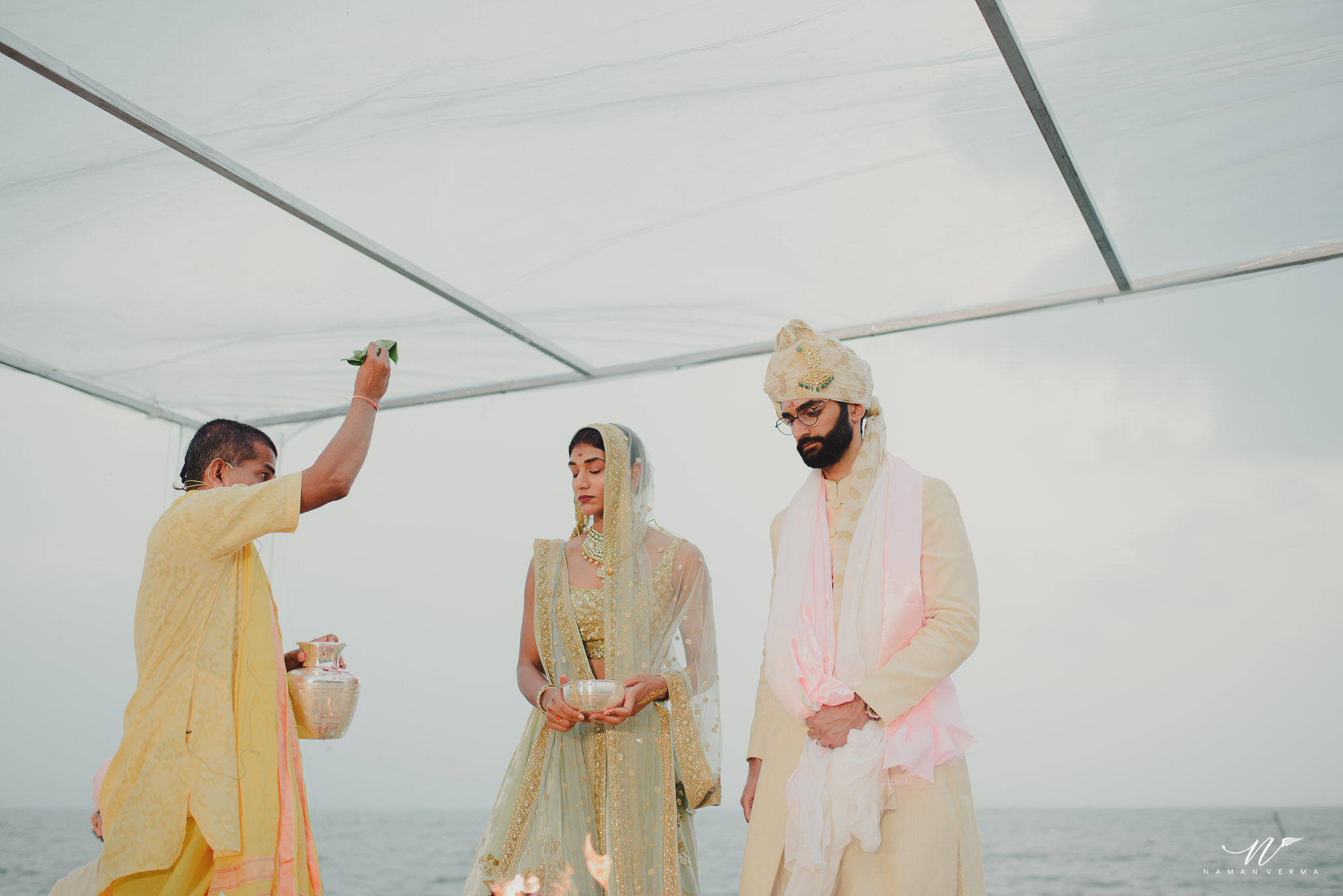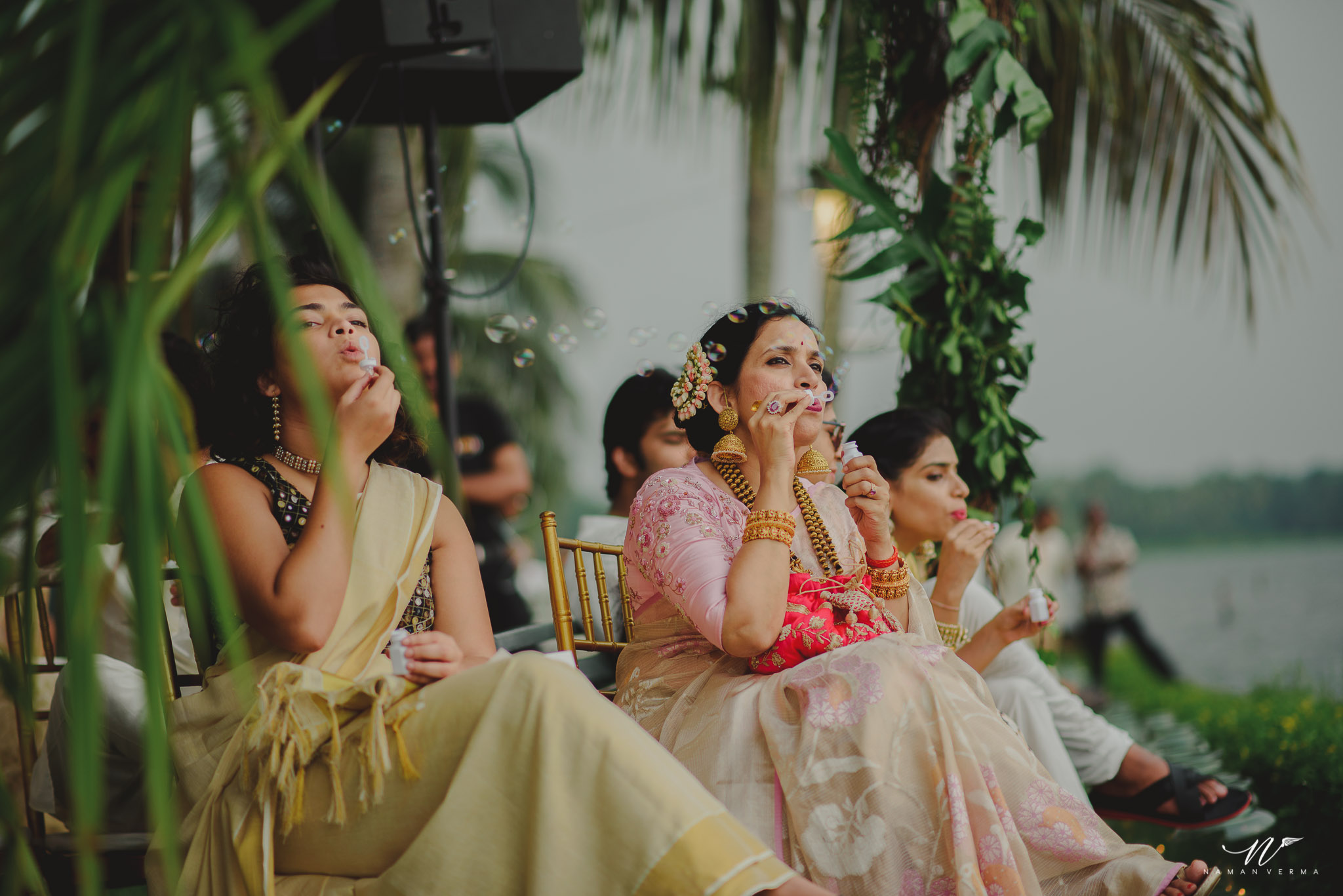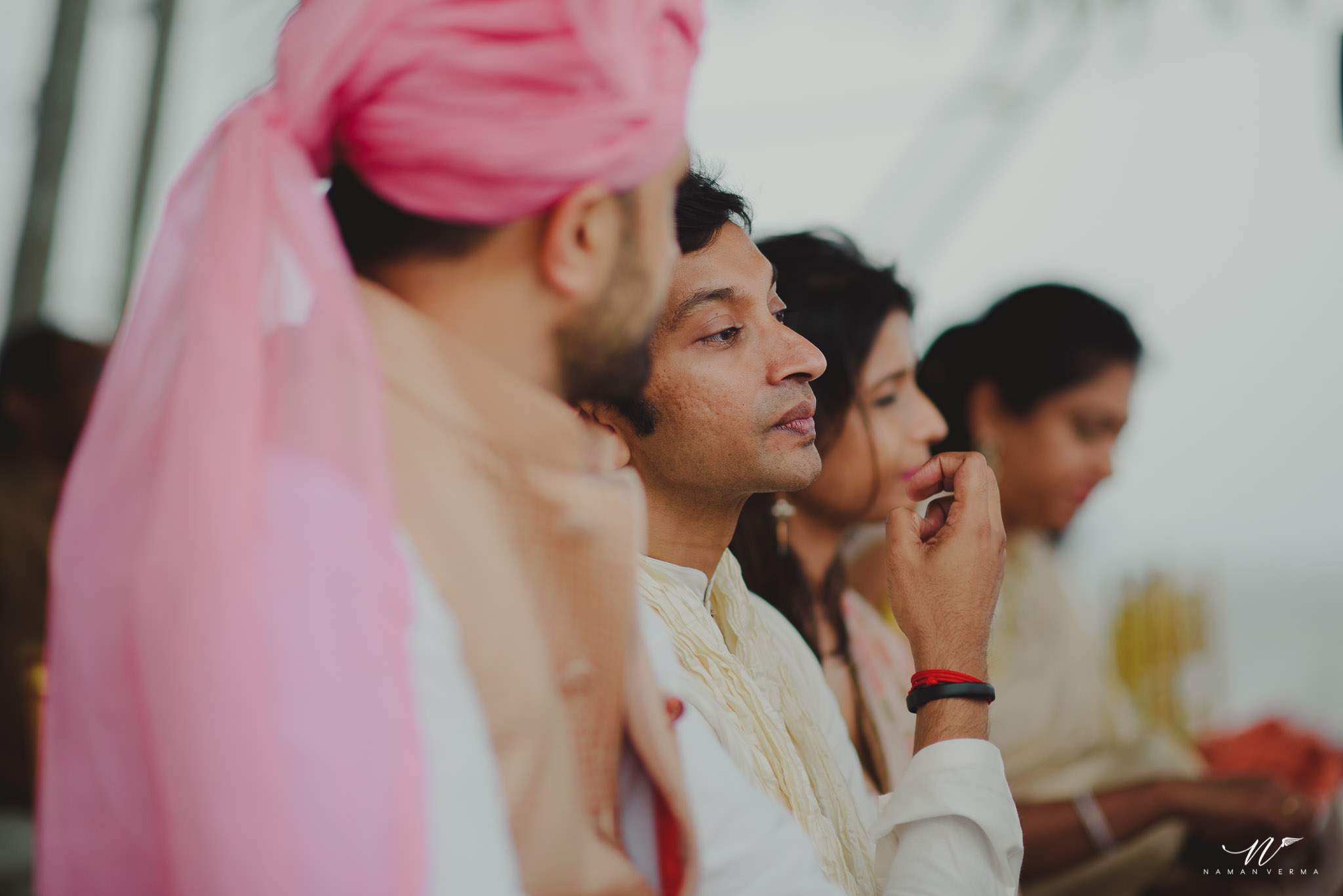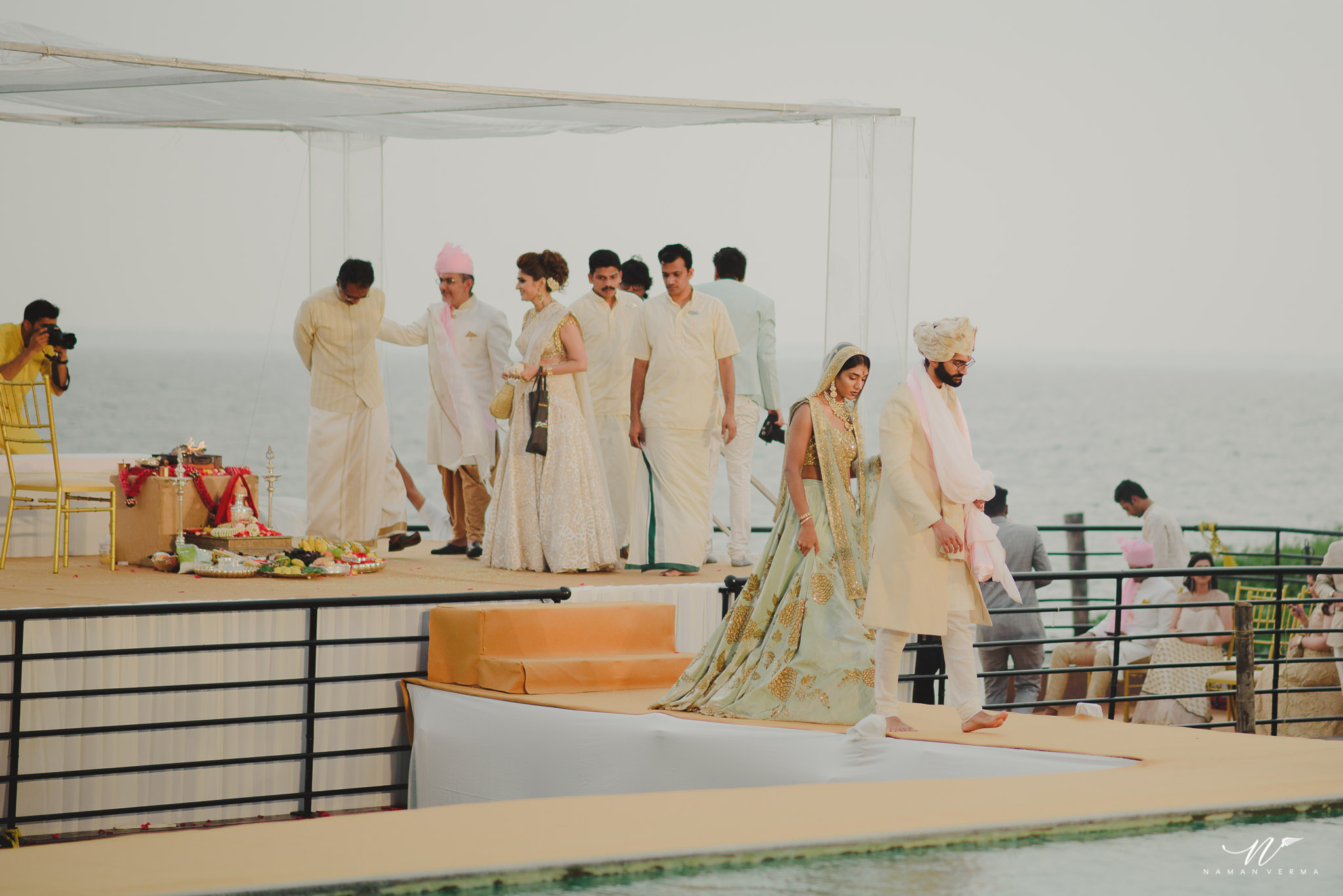 Photography: Avirat Sundra, Dushyant Gadara, Naman Verma, Purushottam
Wedding Planning: CEED by Ranjit & Anuradha Vig, Reshme Saigal
Outfit: Sabyasachi Mukherjee, Nikhil Thampi
Location: Kumarakom Lake Resort, The Zuri Kumarakom, Kerala Resort & Spa