Saurabh and Parul have known each other for past 8 years. They were just like any other couple- cute little fights, making up, love and reconciliation, not necessarily in the same order though.
It is said that opposites attract, and they surely know how! More than mere attraction, they complemented each other. Rather they completed each other just like a combination of lock and key! They clicked. Just like any filmy story, theirs is not devoid of its fair share of drama either. When Saurabh joined the army, it was a testing phase, and in retrospect, it can be said that their relationship not only survived but thrived amidst the painful phase of geographical separation. His duty took him all over the country starting with Assam to Jodhpur to Kargil in a short span of 4 years.
His work ensured that they were physically apart to the max limit what our country can offer. Now that she is currently placed in Chennai, the song from the movie Chennai Express sums it up for them quite appropriately- Kashmir tu, mai Kanyakumari.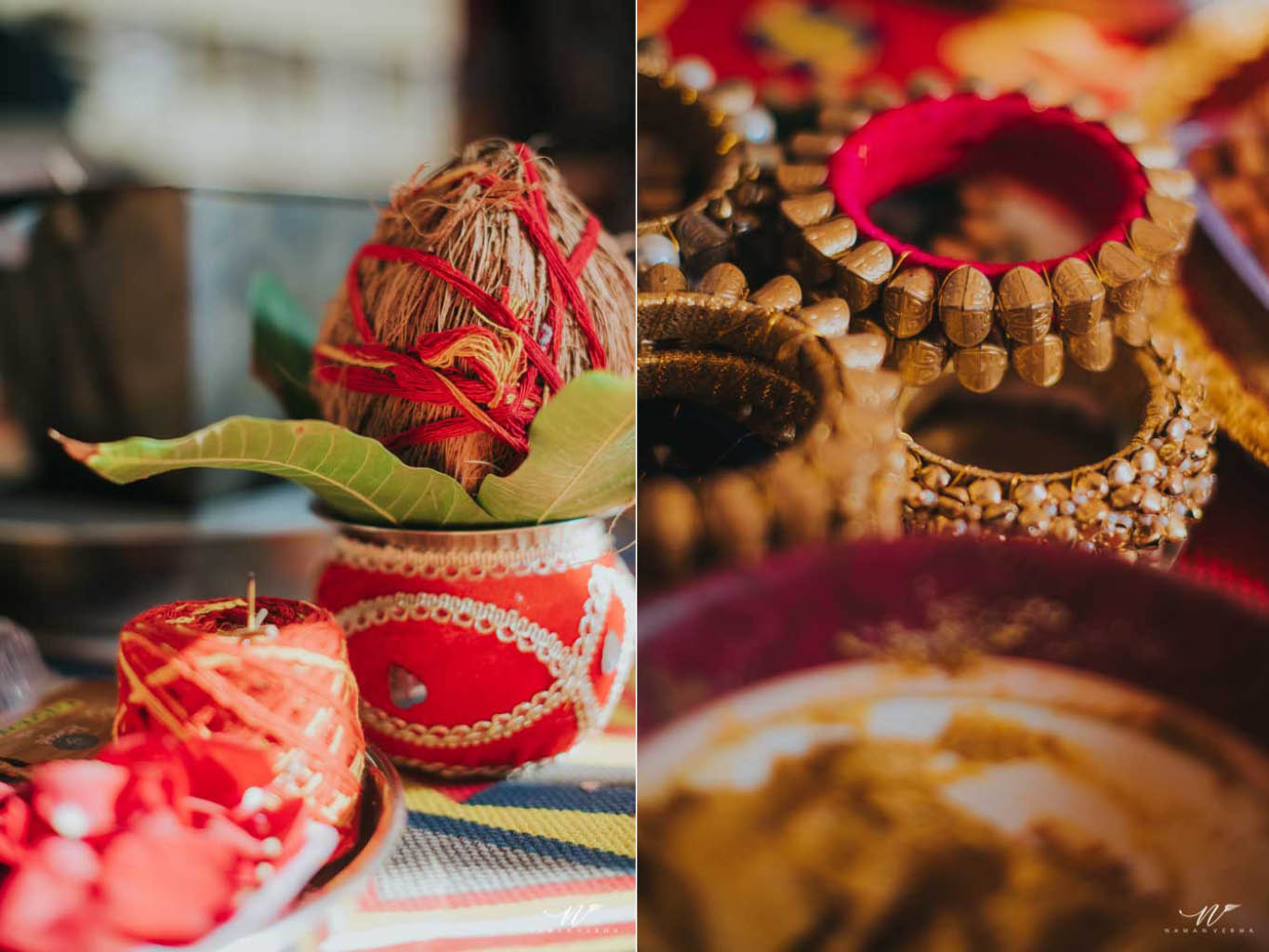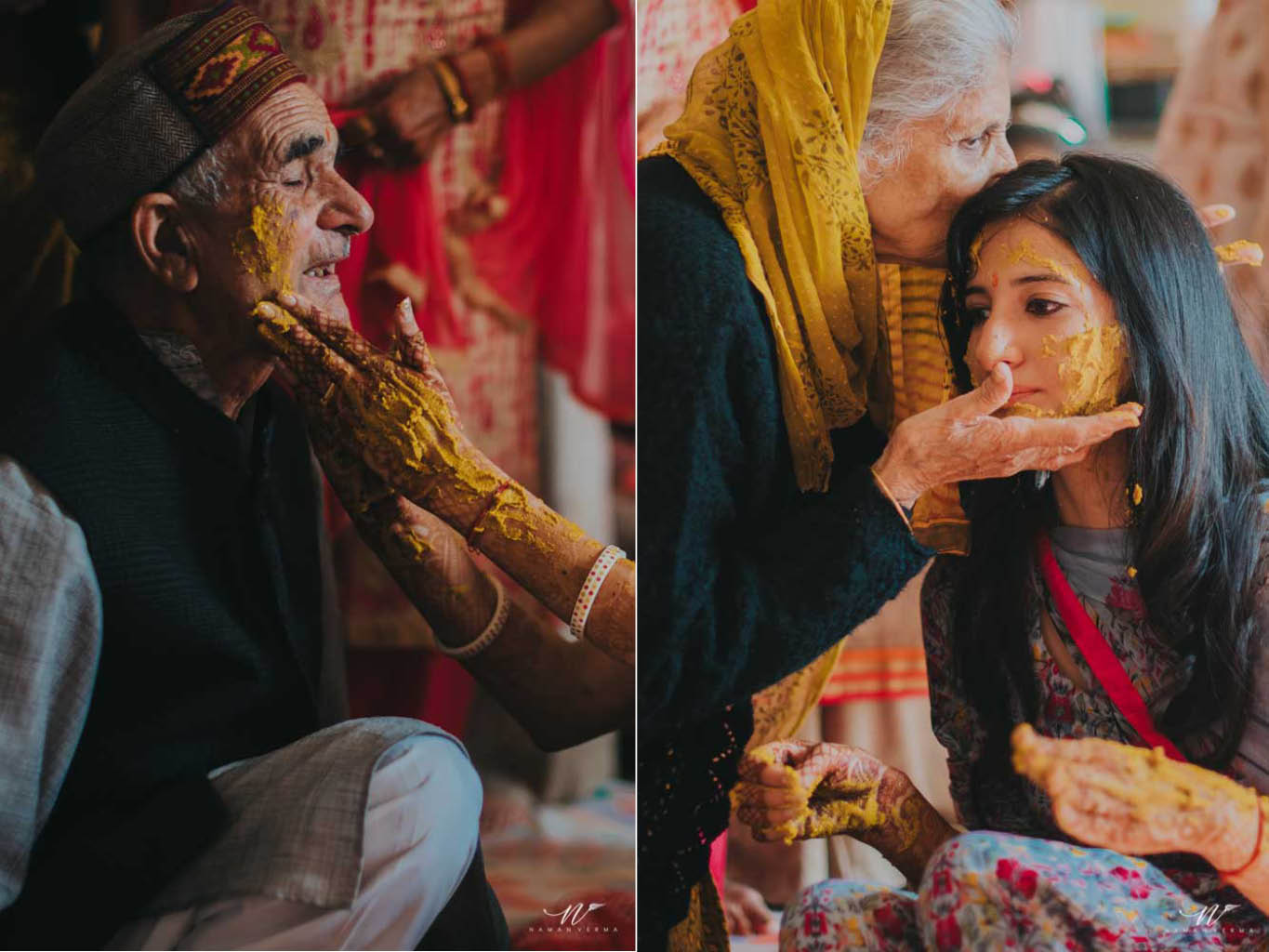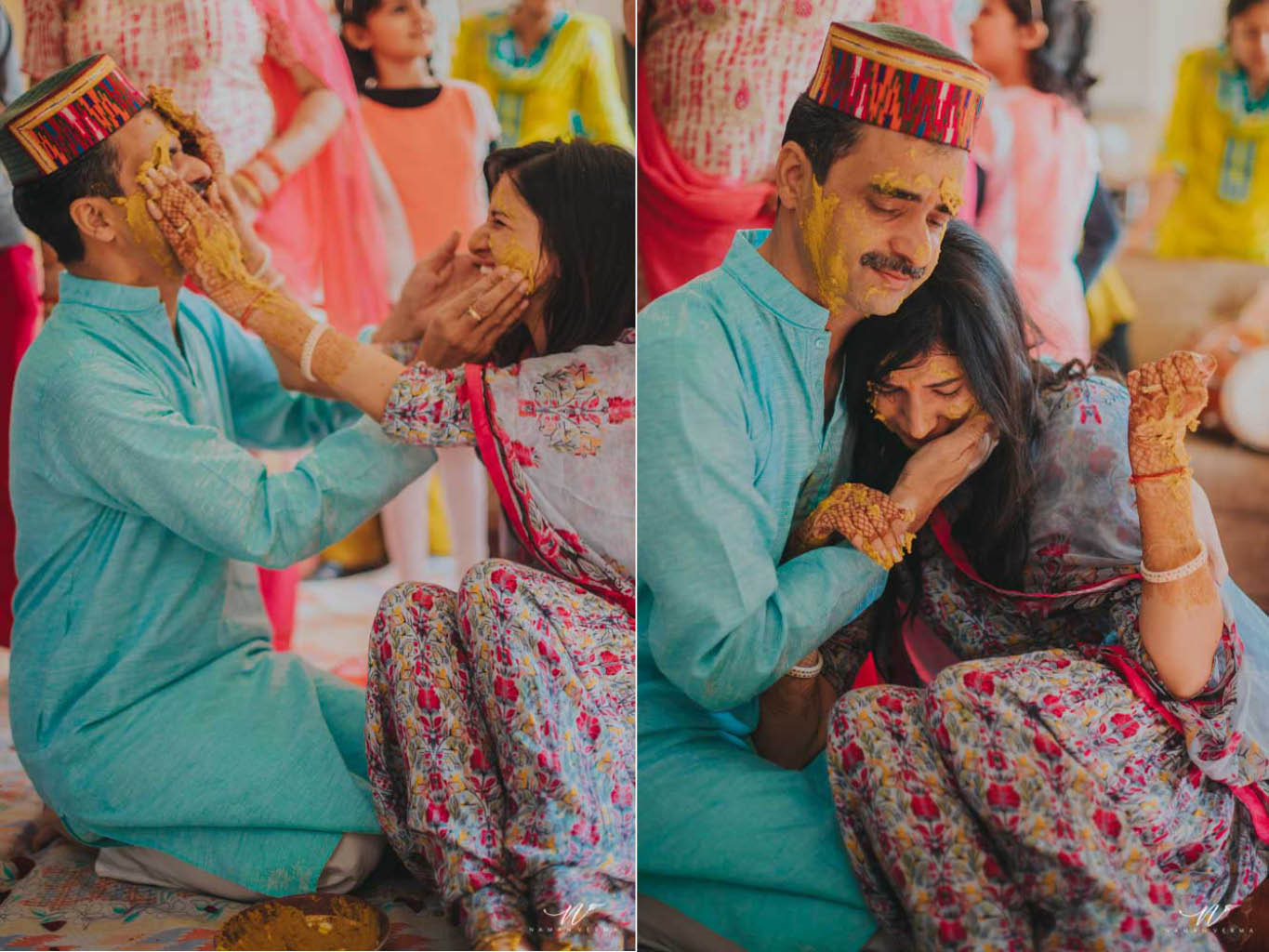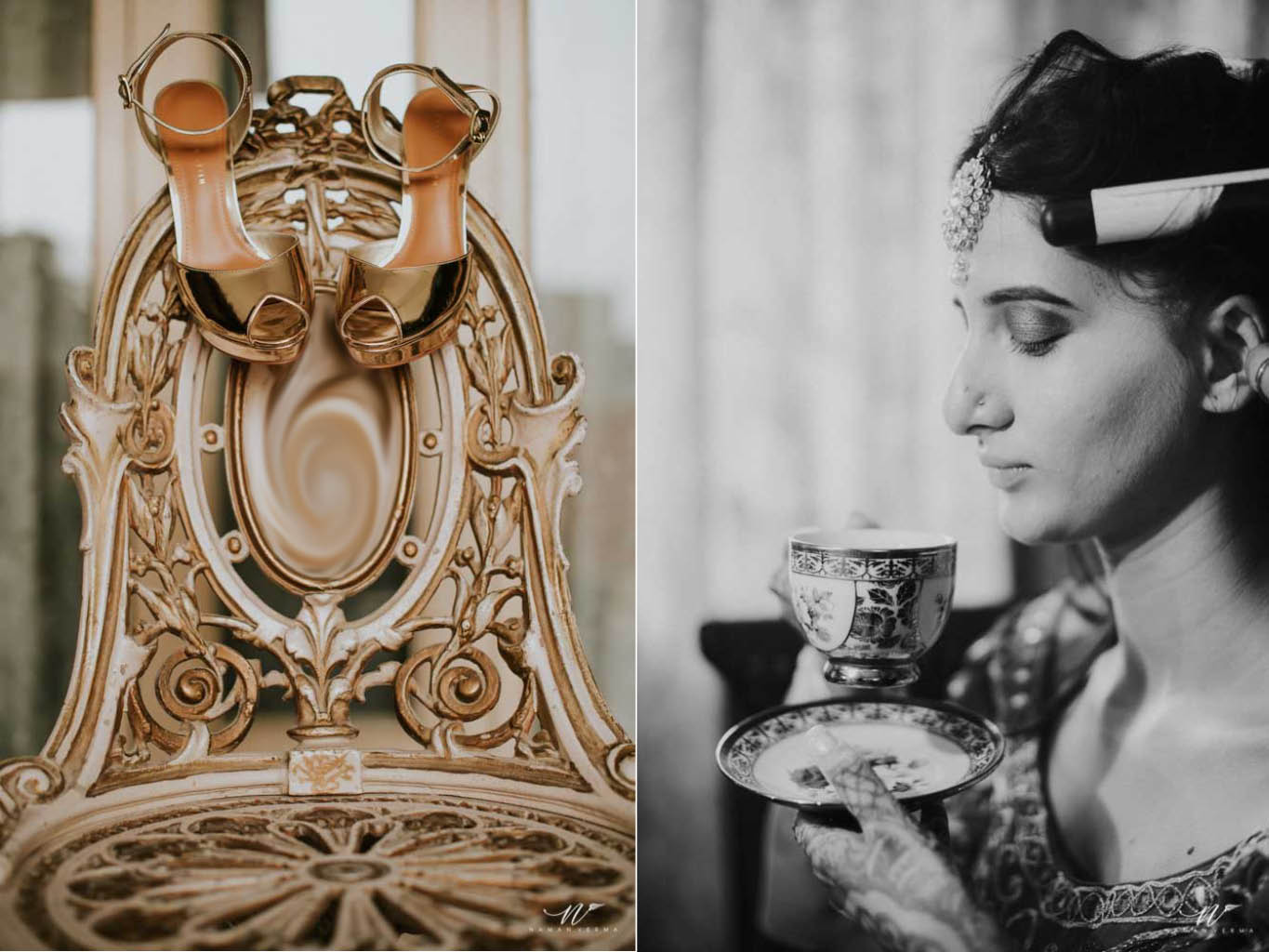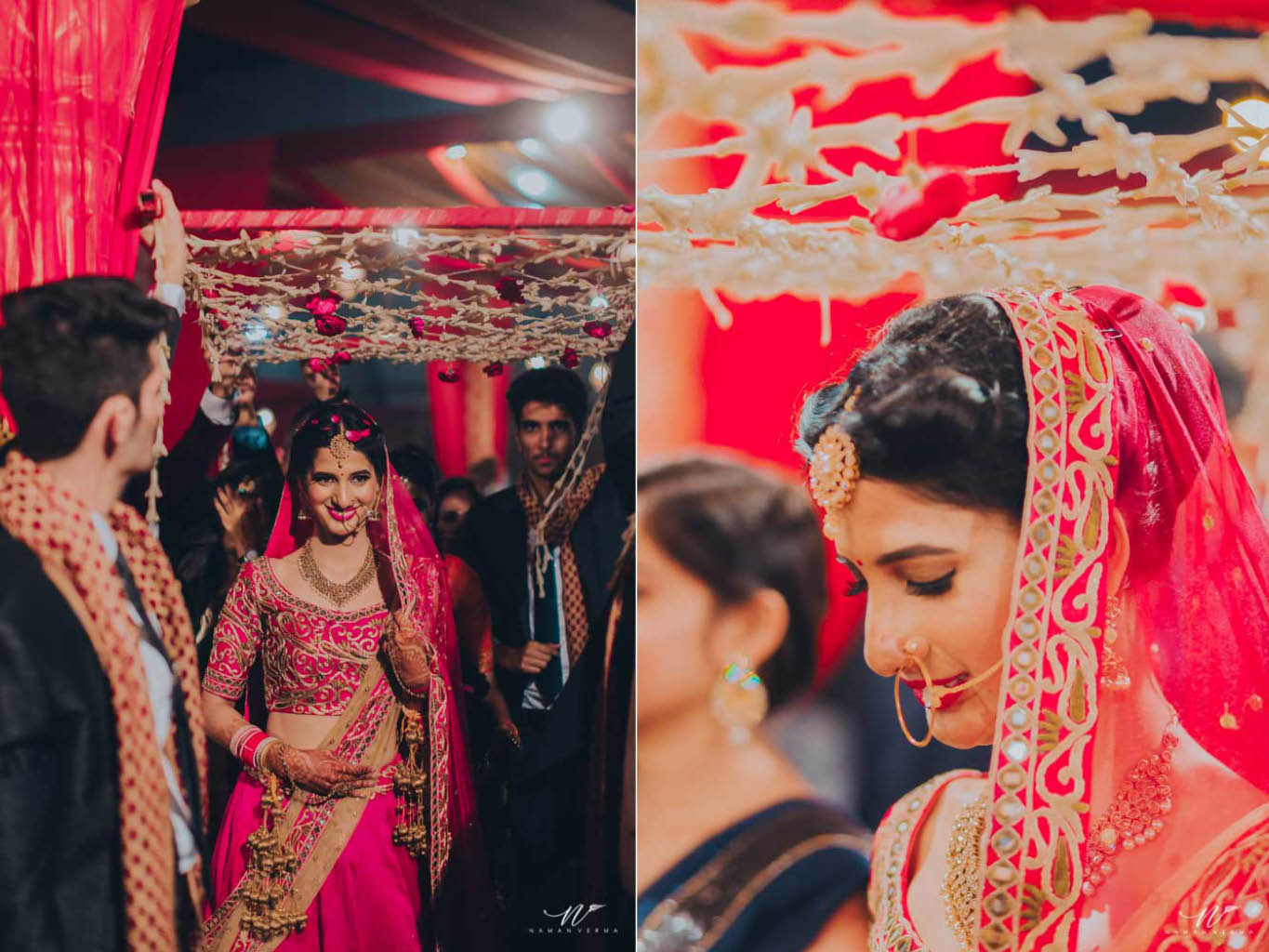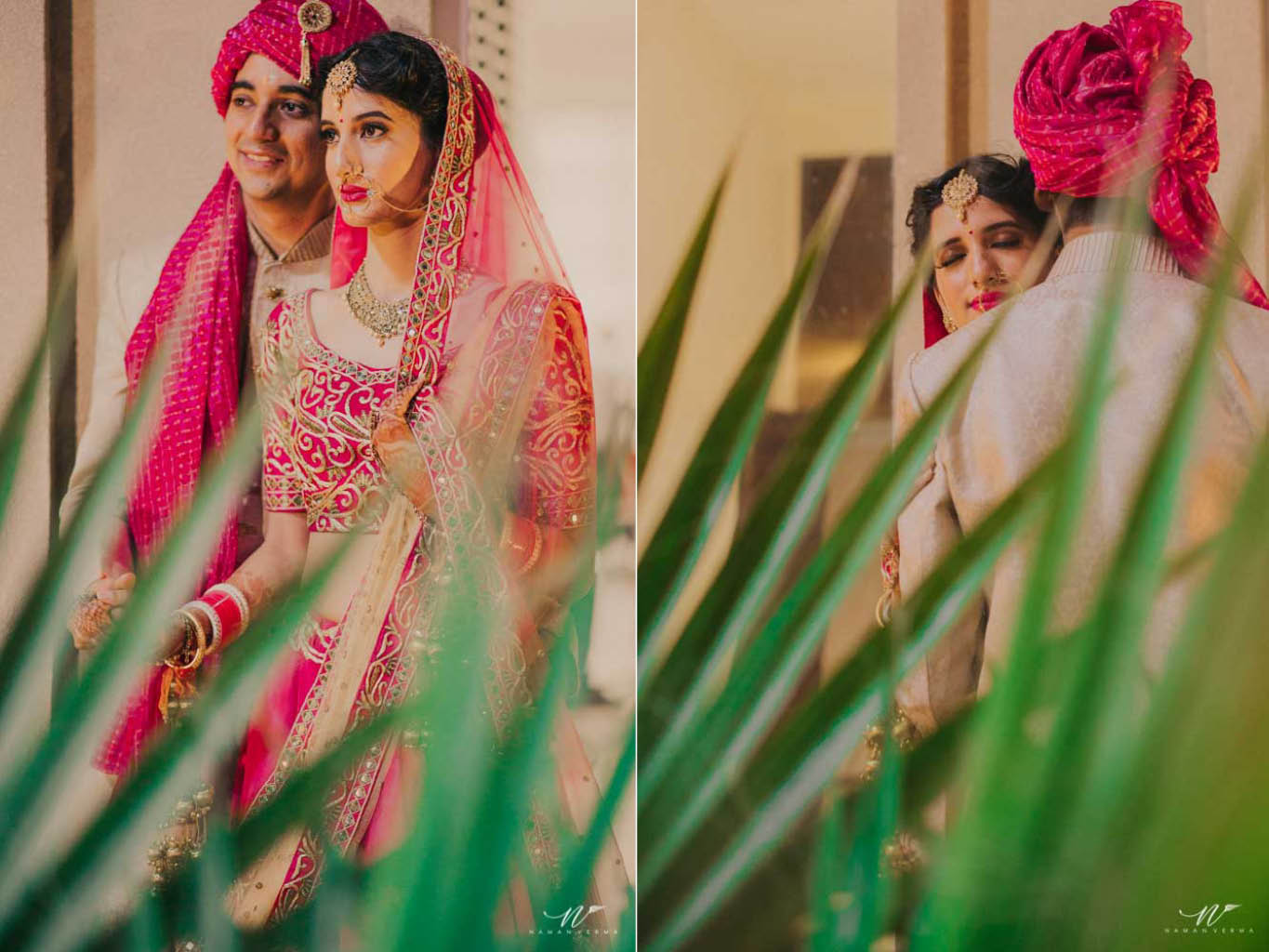 Photography: Naman Verma, Avirat Sundra
Makeup: Surkhab Anjum
Lehenga: Shruti S
Venue: Aura Gardens, Zirakpur